At Miraculous Maids, we understand that every space has unique cleaning needs. That's why we offer a range of cleaning packages designed to cater to different cleaning requirements and budgets. Whether you need a basic cleaning or a deep clean, we have a package that's perfect for you.
But with so many options, how do you choose the right cleaning package for your space? Our handy infographic breaks down the differences between our Lil Sparkle, Standard Sparkle, Deep Sparkle, and Sparkling Move packages. You can easily see what is included in each package and choose the one that best suits your needs: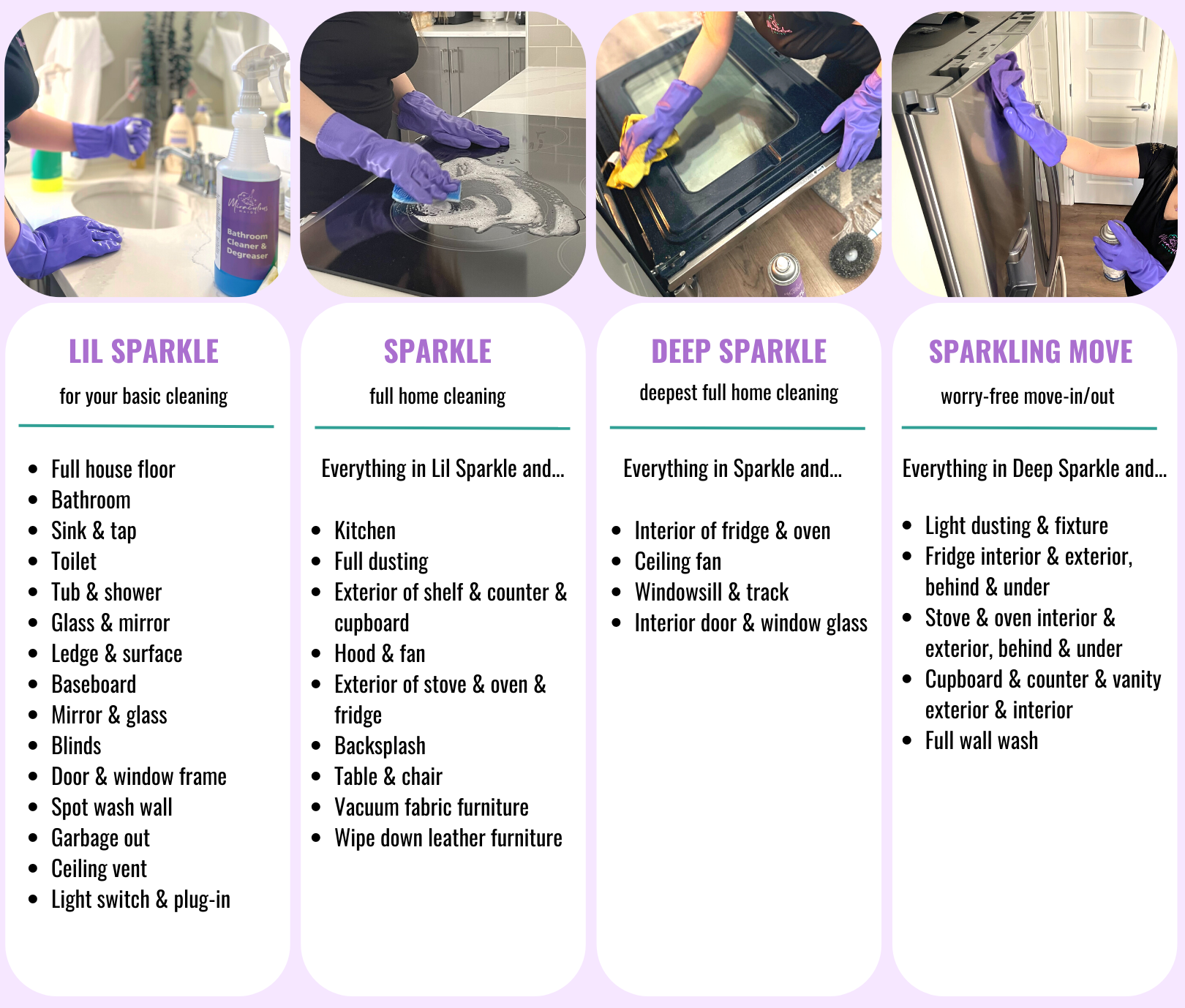 Lil Sparkle: Are you a busy professional who needs a quick clean for your apartment? Our Lil Sparkle package is perfect for you. This package is designed for smaller spaces or areas that don't require extensive cleaning, making it a cost-effective option for those who want a basic cleaning. It includes a thorough cleaning of the entire washroom and all floors, ensuring that your space is clean and refreshed. 
Standard Sparkle: If you have a larger space and need more thorough cleaning, then the Standard Sparkle package is perfect for you. It includes everything in Lil Sparkle, plus thorough cleaning of exterior surfaces, kitchen areas, furniture surfaces, and dusting of all surfaces. Standard Sparkle is ideal for those who need a more comprehensive cleaning that covers all the main areas of their home or office. With our expert attention to detail, your space will look and smell fresh and clean.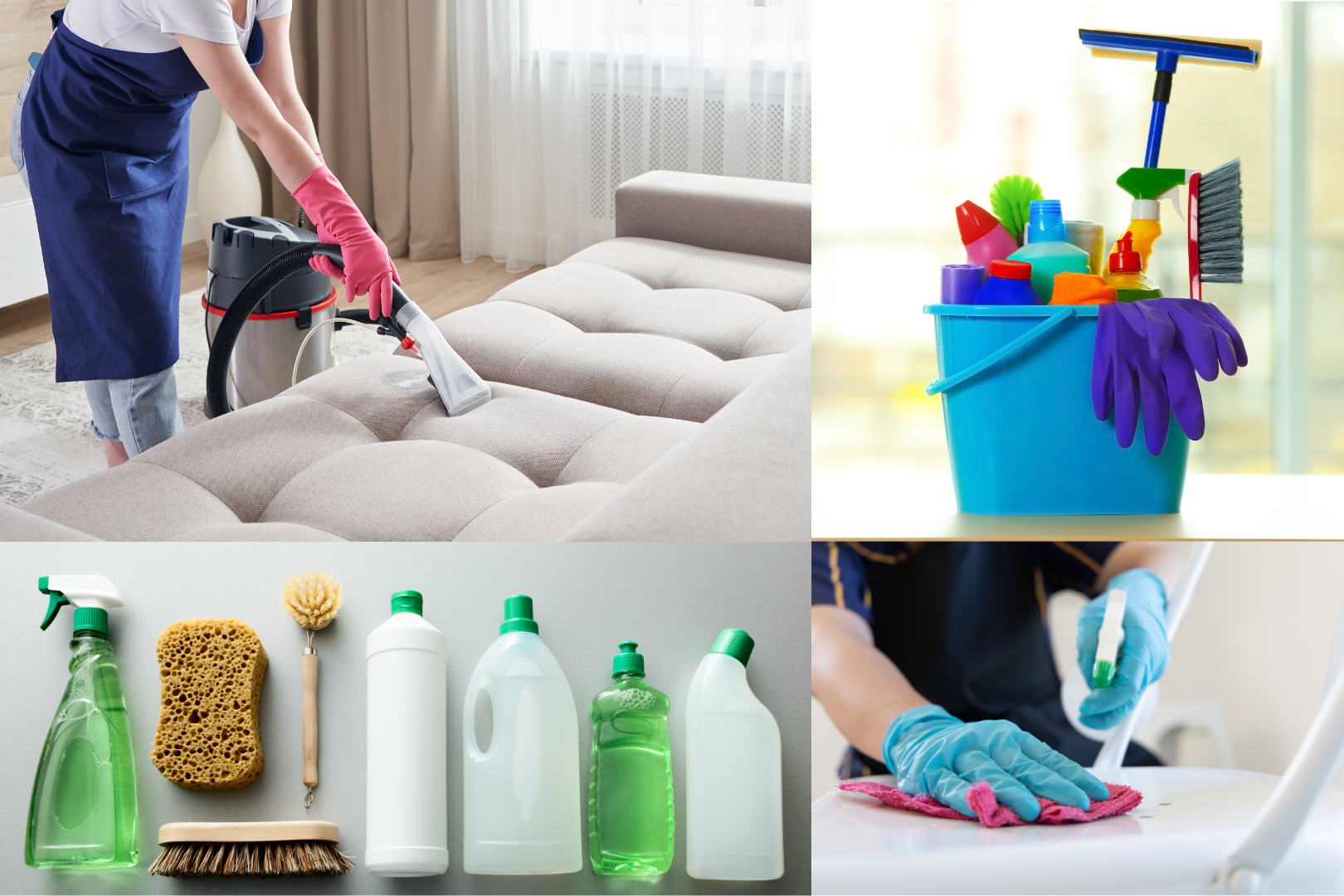 Deep Sparkle: Looking for a top-to-bottom, deep clean that leaves no stone unturned? Look no further than our Deep Sparkle package. This comprehensive package includes everything in the Standard Sparkle package, plus a deep cleaning of appliances such as the inside of the oven and fridge, ceiling fans, windowsills, tracks, and interior windows and glass. It's perfect for those who want a complete refresh of their space, whether it's after a big event or just a seasonal deep clean. Choose this package to get every nook and cranny sparkling clean. 
Sparkling Move: Moving can be a stressful time, but our Sparkling Move package is designed to take the burden of cleaning off your plate. This package includes everything in the Deep Sparkle package, plus additional services such as light dusting of fixtures, thorough cleaning of all furniture and appliances inside and out, full wall wash, and thorough cleaning of all cupboards. Our team of experts will help you restore your space to its original cleanliness, leaving it looking as good as new. With Sparkling Move, you can focus on other important aspects of your move, while we take care of the cleaning.