Sparkling Airbnbs
Our Sparkling Airbnb cleaning package was designed by our team here at Miraculous Maids. This short term rental cleaning service covers all of the essential cleaning and sanitizing tasks that will have your Airbnb as clean as new in no time. Our Airbnb cleaning list includes kitchens, bathrooms, dusting, floors, and more. Our team of Miraculous Maids will help you attract new guests to your vacation rental by providing a premium level of cleanliness. We'll work with you as the host to find timelines that work for our team of cleaners and for your vacation rental turnover cleaning. When you need Airbnb cleaners here in Edmonton, we're the Airbnb cleaning business to call!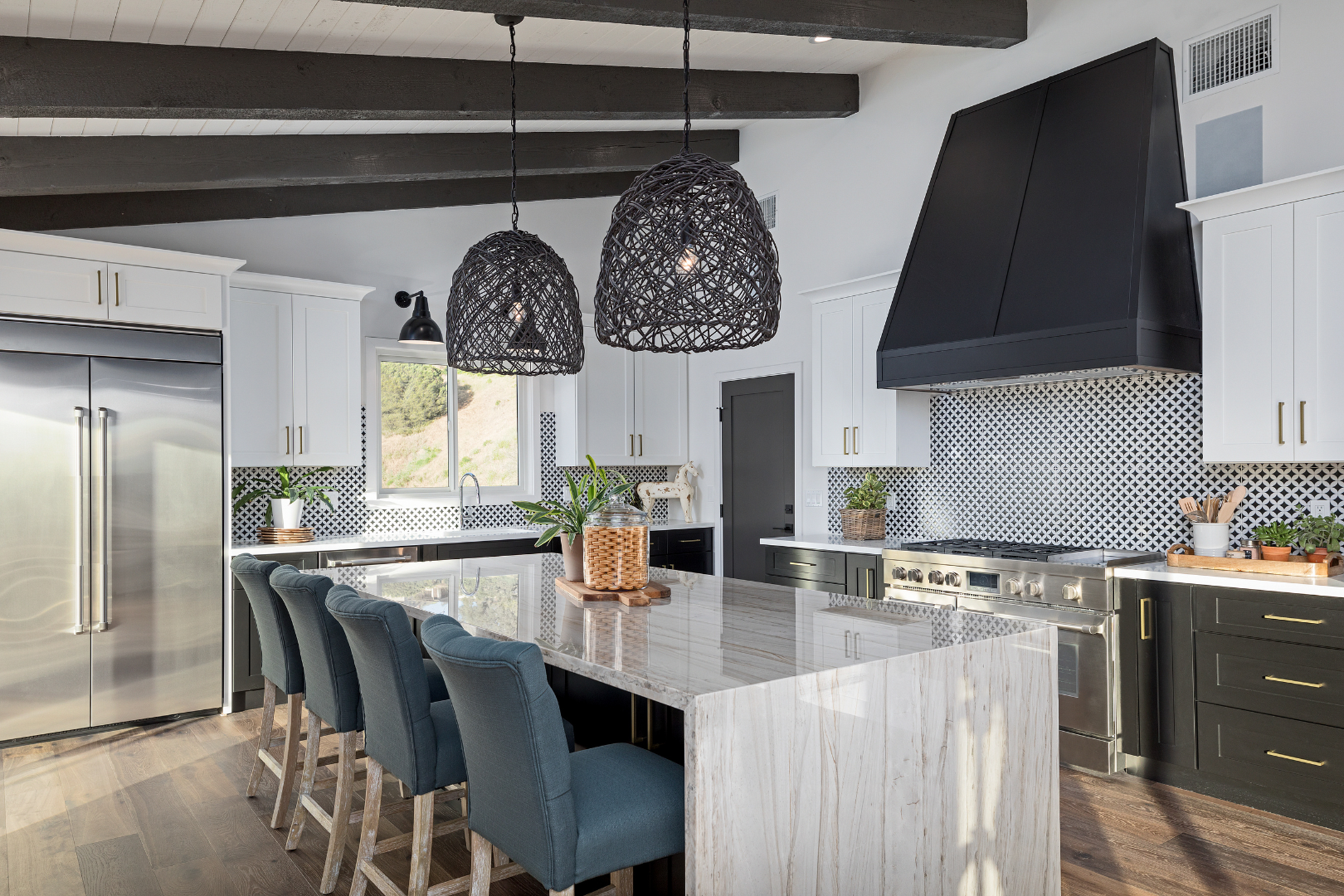 Services Included
The kitchen is one of the most important parts of a short term vacation rental. As an Airbnb cleaning company, we want to ensure that your guests will have a clean, sanitized kitchen to use during their visit. A thorough scrub down of your kitchen between each set of guests will help maintain the health and safety of your visitors and bring in positive reviews.
The list below details each of the cleaning tasks that our Miraculous Maids will complete in the kitchen(s) in your Airbnb.
Kitchen
All cupboards & counters
Sinks & taps
Fridge exterior
Stove top & oven exterior
Microwave inside & out
Backsplash
Hood & fans
Light switches & plugins
Tables & chairs
Ledges & other surfaces
Doors, handles, & frames
Interior glass
Windowsills & frames
Baseboards
As the best Airbnb cleaning service here in Edmonton, we'll always make sure to leave your
bathrooms
sparkling clean! Our team of professional cleaners will gladly scrub the toilets, tubs, sinks, taps, and glass in the bathrooms in your Airbnb. With years of cleaning experience and trusted cleaning techniques that are unmatched in the industry, we will meticulously clean each bathroom in your short term rental from top to bottom to prepare the space for the next guests.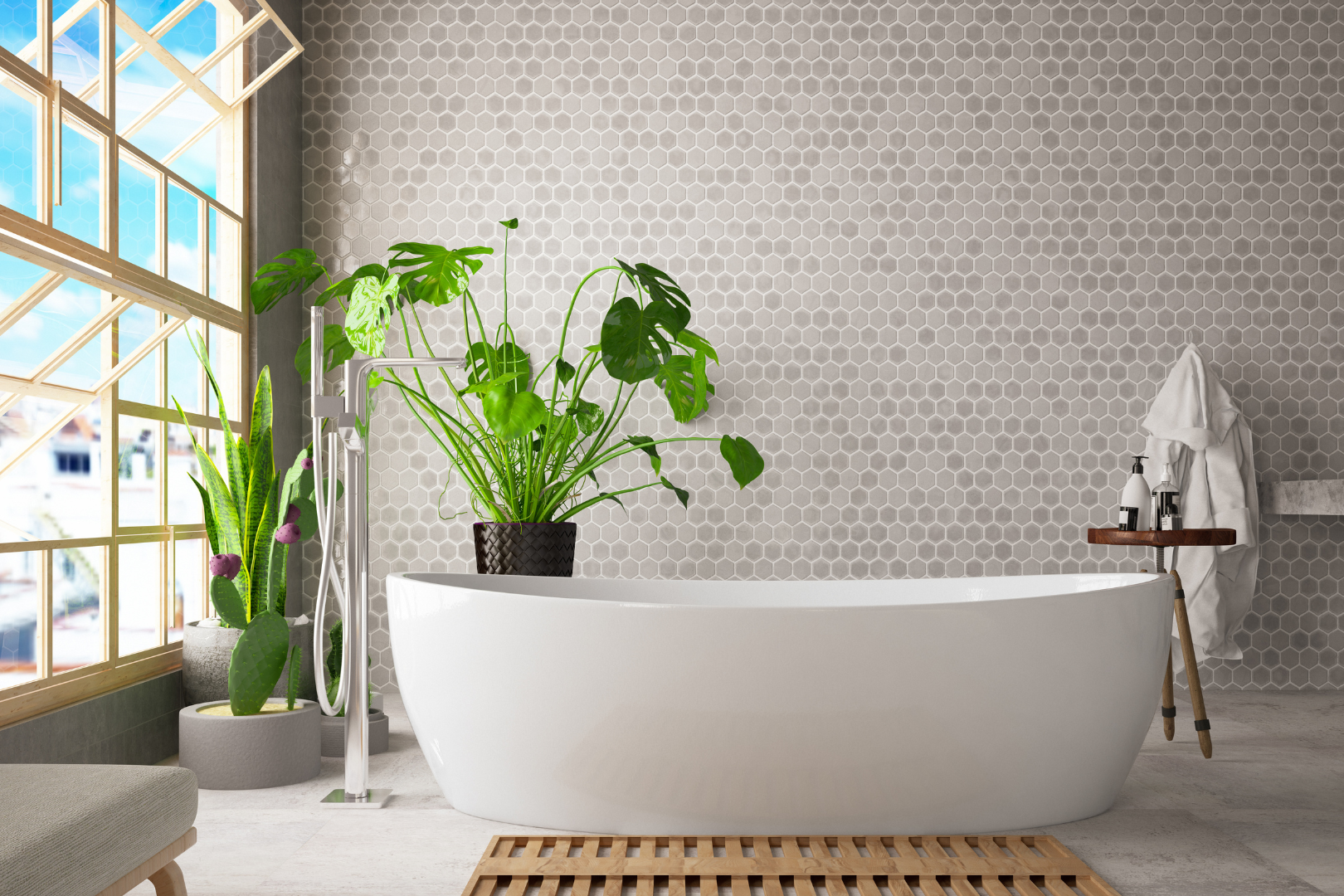 Within this short term rental cleaning service, we'll make sure to complete all of the bathroom cleaning tasks in the list below. Your guests will be highly satisfied with the cleanliness level in the bathroom(s), increasing the chances of them returning to your Airbnb for another stay.
Bathrooms
Vanity, cupboards, & counters
Sinks & taps
Spot-wash walls
Toilet inside, outside, & behind
Tub washed & taps shined
Showers, glass, & taps shined
Baseboards
Light fixtures
Light switches & plugs
Glass & mirrors shined
Ledges & surfaces dusted
Windowsills & frames
Doors, handles, & frames
Floors hand washed & shined
During your guests' stays at your Airbnb, dust and dirt will build up around the vacation rental on furniture, shelves, ledges, and more. If you're looking to hire Airbnb cleaners who will prioritize
dusting and polishing
throughout your entire rental, we're the right professional cleaning company for your Airbnb!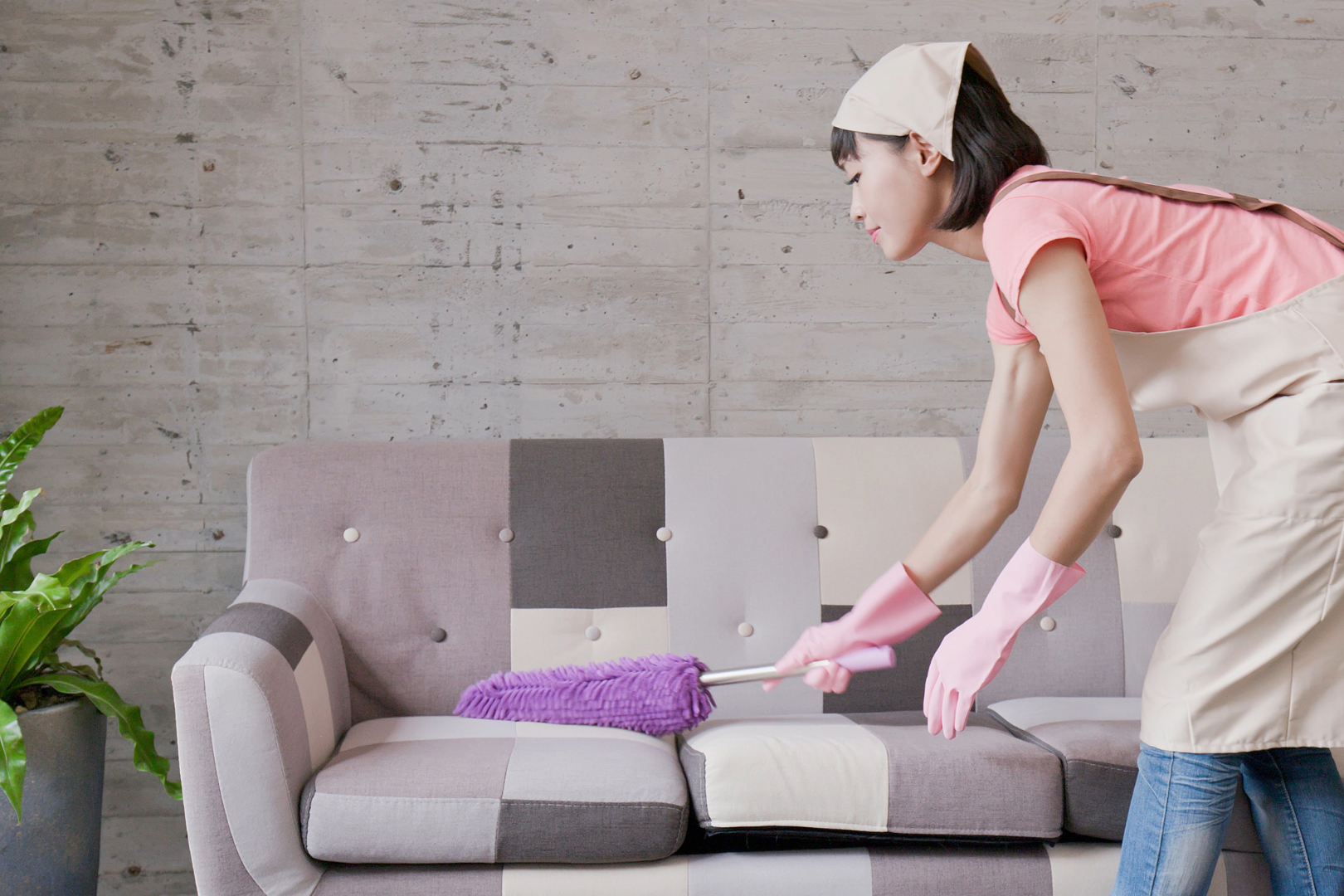 When our team of Miraculous Maids comes to your rental property to clean in between guests, we will dust the parts of your Airbnb detailed in the list below. Do you need Airbnb cleaners that are trustworthy and reliable? Get started with your Airbnb house cleaning service today by giving our team a call!
Dusting
All surfaces, shelves, & ledges
Items on surfaces & floors
Baseboards
Mirrors & glass shined
Doors, handles, & frames
Windowsills & frames
Interior glass
We understand that every Airbnb rental is different and requires unique cleaning services. We'd love to chat with you more about Airbnb housekeeping and cleaning to ensure that we're meeting your specific needs. Beyond bathrooms, kitchens, and dusting, we also offer the following cleaning tasks as a part of our Airbnb cleaning list.
Additional Offerings
Leather furniture washed
Fabric furniture vacuumed
Beds made
All floors vacuumed & mopped
Garbages emptied
We Want to Work With You
Our team of professional Airbnb housekeepers and cleaners is dedicated to providing a cleaning that both you, the host, and the guests are satisfied with. Customer satisfaction is a top priority here at Miraculous Maids and our team will always work to make things right for our valued customers. Give our Customer Success Team a call today to chat with them about your options. We will collaborate with you to ensure that timelines, cleaning tasks, and more align with your Airbnb cleaning needs.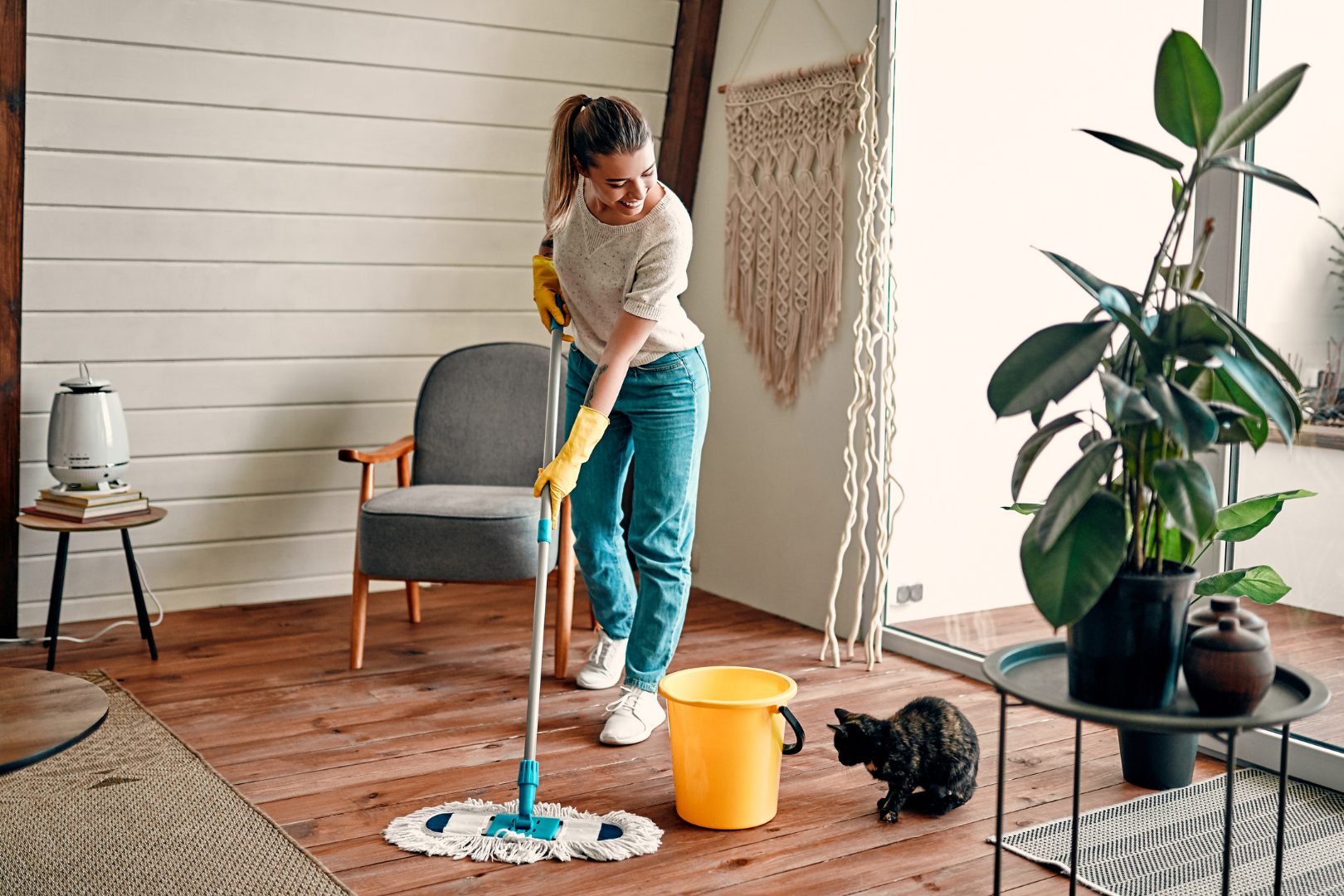 Service Areas
We offer the Sparkling Airbnb, our enhanced Airbnb cleaning service, to our valued customers in Edmonton, Sherwood Park, Leduc, St. Albert, Beaumont, and Fort Saskatchewan. If you don't see your city or location in this list, don't worry about it. Give us a call and we'll see if we can make something work for you in your area. You can reach us at 780-702-5387!
Airbnb Cleaning Service Cost
Here at Miraculous Maids, we offer individualized pricing for each Airbnb cleaning service. Many different factors such as the current cleanliness level, size of the short-term vacation rental, and desired frequency of cleanings affect the Airbnb cleaning service price. When you give our team of friendly, knowledgeable Customer Success representatives a call, they will be more than happy to provide you with a free quote for your Airbnb cleaning.