Spring is coming sooner than one might think (YAY)! Gone will be the days of -20 degree days, snowy roads, dark mornings, and tracking dirt and water into your entryway everyday. We'll get to wake up to sunshine and chirping birds, dry roads, and t-shirt weather very soon. But… that also means that it's almost time for spring cleaning. Spring cleaning is very important and can make a large positive impact on your life and your home, however, it can be a tiresome, daunting chore to take on on your own. 
Winter often encourages countless lazy nights on the couch and cozy sleep-ins on the weekends. As healthy and relaxing as this down time is, when spring comes around, it's important to wash away winter, and get your home refreshed for the warmer months that are often full of fun adventures. That's where our Miraculous Maids come in – leave the spring cleaning up to us so that you can focus on the more enjoyable, important spring activities. 
Today, we're going to take you through 10 reasons to hire a deep cleaning service in Edmonton for your spring cleaning. Leaving your springtime deep cleaning to the professionals has various benefits. Let's chat about them!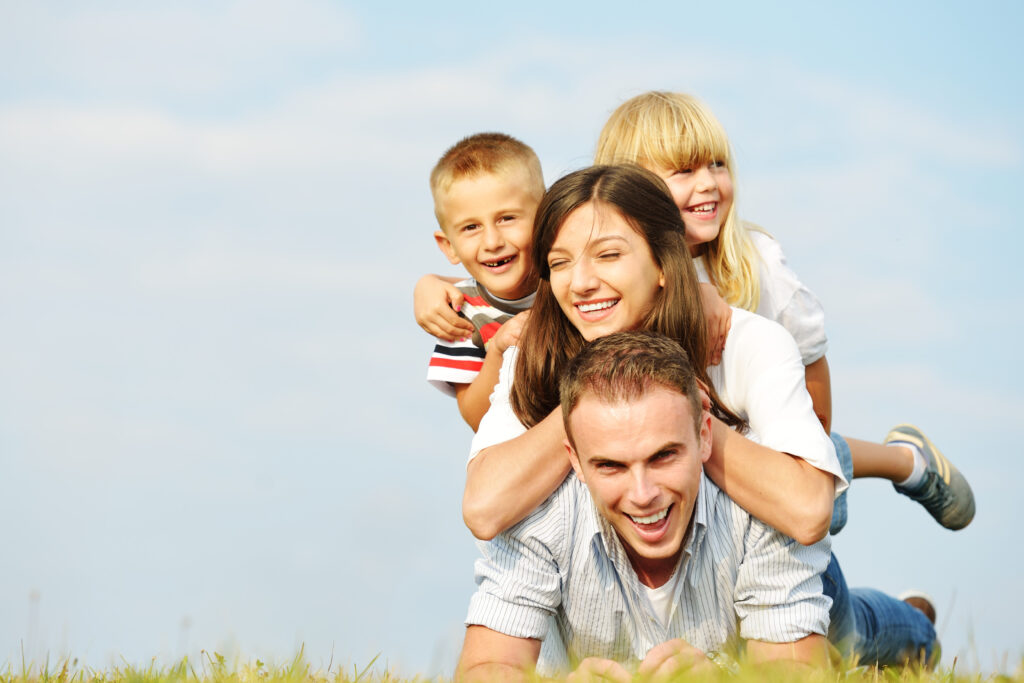 1. Spend time outside, not on your hands and knees scrubbing the toilet.
As we've mentioned, a majority of the winter months is often spent inside, wrapped in blankets with a warm beverage in hand. By the time spring comes around, most of us are tired of being inside and ready to soak up the sunshine, take a long walk in the Edmonton River Valley, and grab a drink on our favorite outdoor patio. However, spring cleaning (unfortunately) can't be done in the sunshine, the river valley, or on your favorite patio. 
Hiring a professional deep cleaning service to complete your spring cleaning tasks will ensure that you won't have to swap your long-awaited outdoors time for a full day of scrubbing toilets and washing floors indoors.
2. Wash away the winter and get your home refreshed for spring
Here at Miraculous Maids, we strongly believe in washing away the winter and refreshing your home for the warmer months. The changing of the seasons provides a perfect opportunity for a deep cleaning that prepares you mentally and your home physically for the summer months. Regular deep cleanings of your home are essential to keeping your home clean and safe and spring cleaning is a very refreshing process. 
Spring and summer also often mean more guests and social gatherings, providing yet another reason why refreshing your home after a more solitary season is important.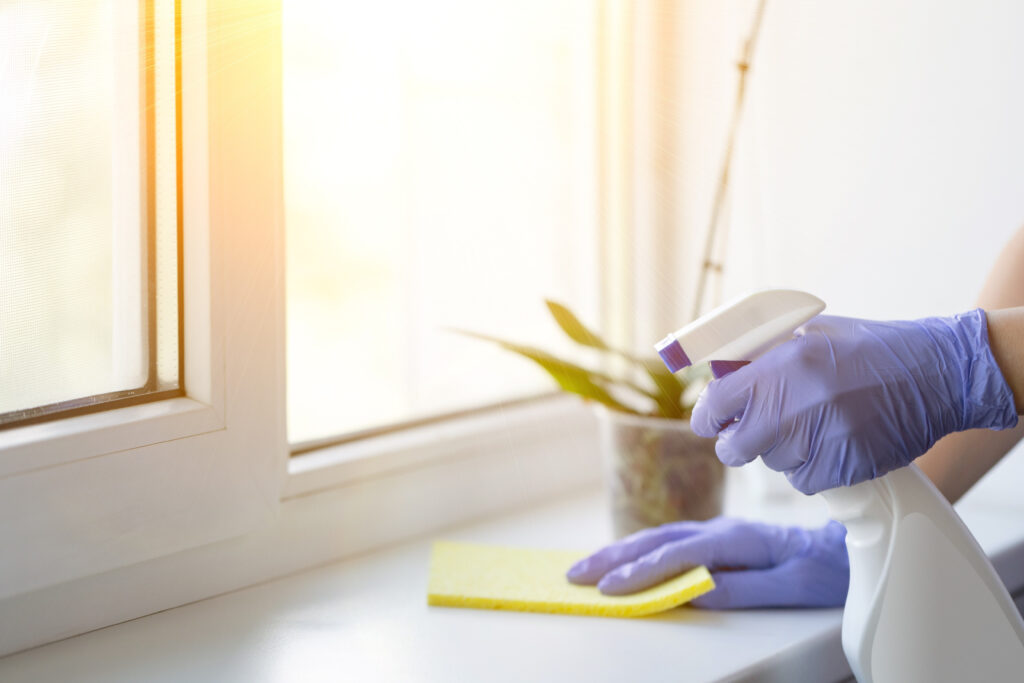 3. Professional cleaners provide a high level of cleaning expertise. 
Although spring cleaning seems like something that's pretty straightforward, there's a lot more to it than one may think. Yes, the average Joe could probably figure out most cleaning tasks and get the home to a decent state, but the end result cleanliness level will not be worth the time and effort that the DIY cleaner will put in. By leaving your spring cleaning up the pros, you'll be able to access a high level of cleaning expertise and have your spring cleaning done efficiently.
Taking care of your day-to-day cleaning is great, but some spring cleaning tasks like window cleaning and floor shining are best left to the professionals. Professional cleaners are well-trained, knowledgeable, and highly efficient at completing your cleaning tasks and can make sure that every corner of your home sparkles in a reasonable amount of time. Our Miraculous Maids also have safety training and are insured and bonded for maximum safety and security.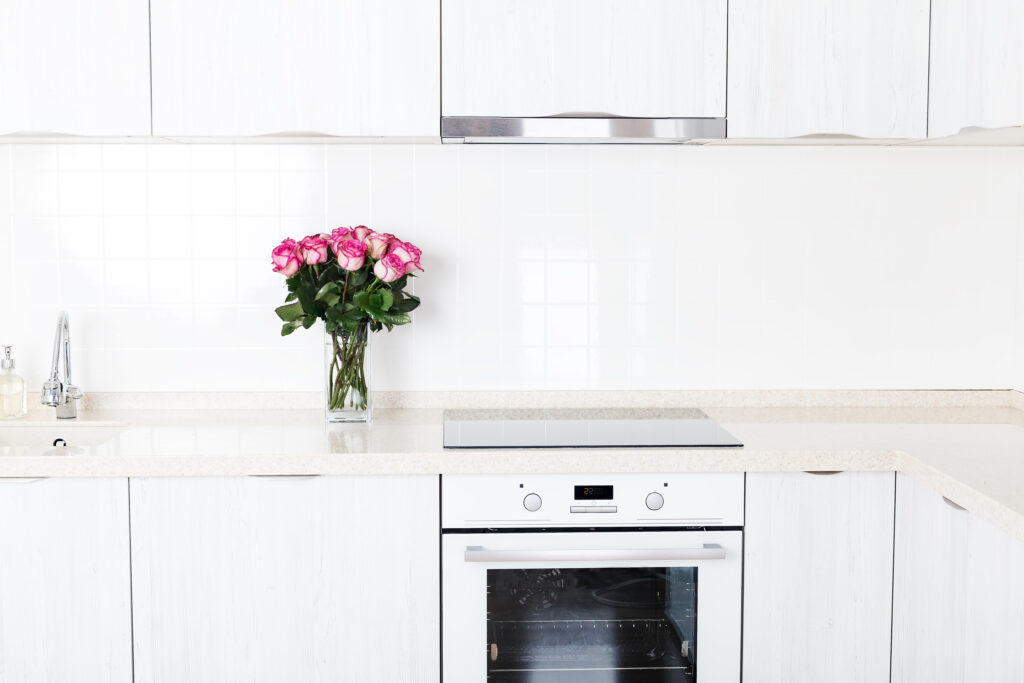 4. Thorough spring cleaning can extend cleanliness and the lifespan of your home.
A deep cleaning in spring can actually mean that your home can stay cleaner for longer. Rather than needing to spend each weekend deep cleaning your home, you'll be able to just do small cleans to maintain the deep clean that the professional cleaners have provided you. Once the older, thicker layers of dust and grime have been removed, regular quick sweeps, vacuums, or wipes can keep every part of your home squeaky clean. 
Another major advantage of a professional deep cleaning is what it can do for the longevity and integrity of your home. Removing dirt and debris from your floors can extend the cleanliness and soundness of them, scrubbing bathrooms can greatly reduce the chances of mold buildup that makes your home unsafe, and washing your windows can push back a necessary window replacement by years. Winter months mean tracking in all sorts of dirt, water, snow, and mud, and it's important to get this all cleaned up before spring.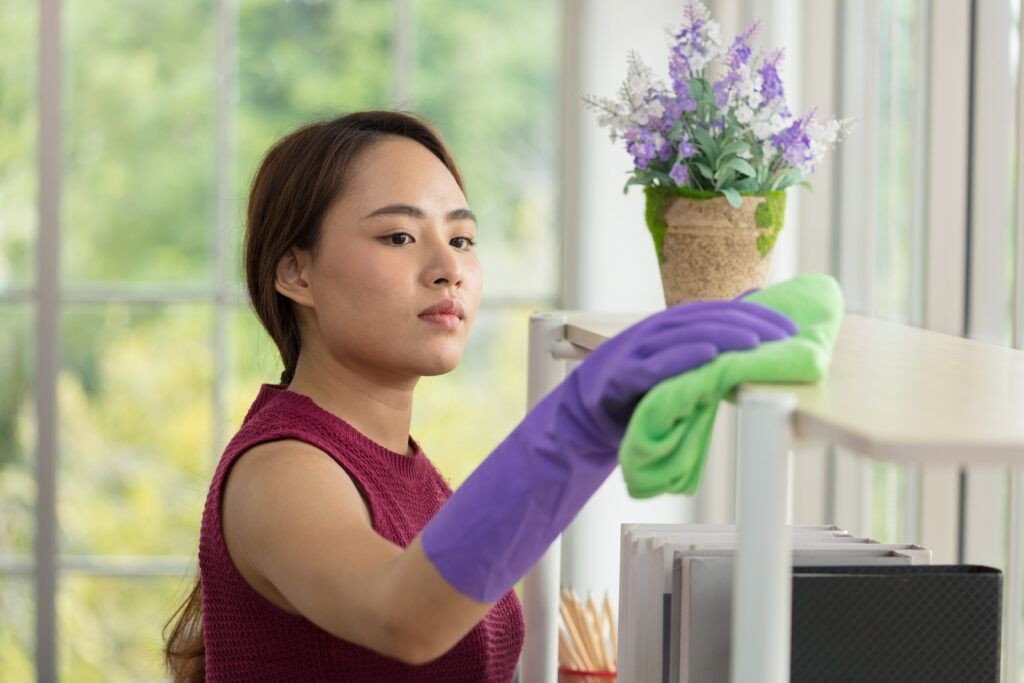 5. Cleanings will also be easier and cheaper from there on out. 
Not only will your own at-home cleanings be much easier after getting a professional deep cleaning service done, but you'll also be able to save money if you want the professionals to continue helping you clean your home! After all, cleaning a bathroom that was cleaned three weeks prior by professional maids is a lot easier than trying to tackle that toilet grime after months or even years without a proper professional clean. 
Additionally, here at Miraculous Maids, we make sure that recurring maid services actually become cheaper over time. With our maids visiting your home weekly, biweekly, or monthly, their cleanings will actually become easier, faster, and, therefore, less expensive. Who would've thought, hey?! So, if you want the professionals to keep coming back, you'll be able to maintain affordable maid services.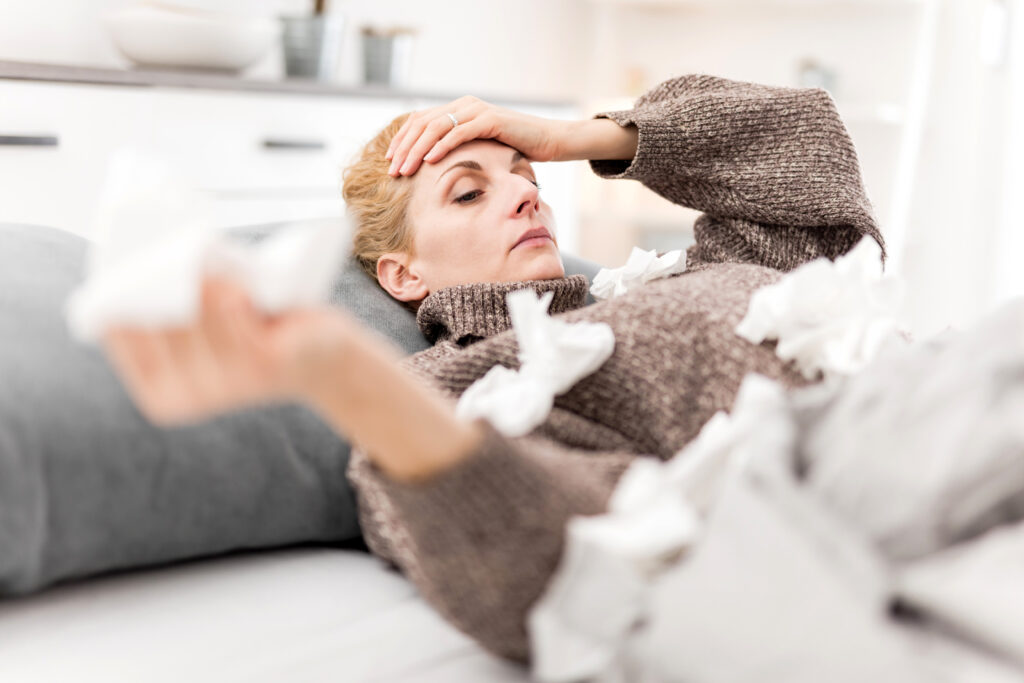 6. A professional deep cleaning can greatly reduce annoying spring allergies. 
Unfortunately allergies are a major issue that a lot of people face with the change of the seasons. Although a deep cleaning of your home can't, unfortunately, reduce the effects of outdoor allergens such as pollen and snow mold, it can reduce the allergens inside your home. 
Hidden dust particles, mold particles, and other allergens can build up in your home over time but can stay completely hidden. These hidden allergens are often out of sight and, therefore, out of mind, but can have huge effects on your symptoms. They often hide away where one may not think to clean, meaning that even with day-to-day cleaning, they still remain untouched. Professional cleaners, however, know where to find them and can greatly reduce the allergy symptoms that you can experience inside your home.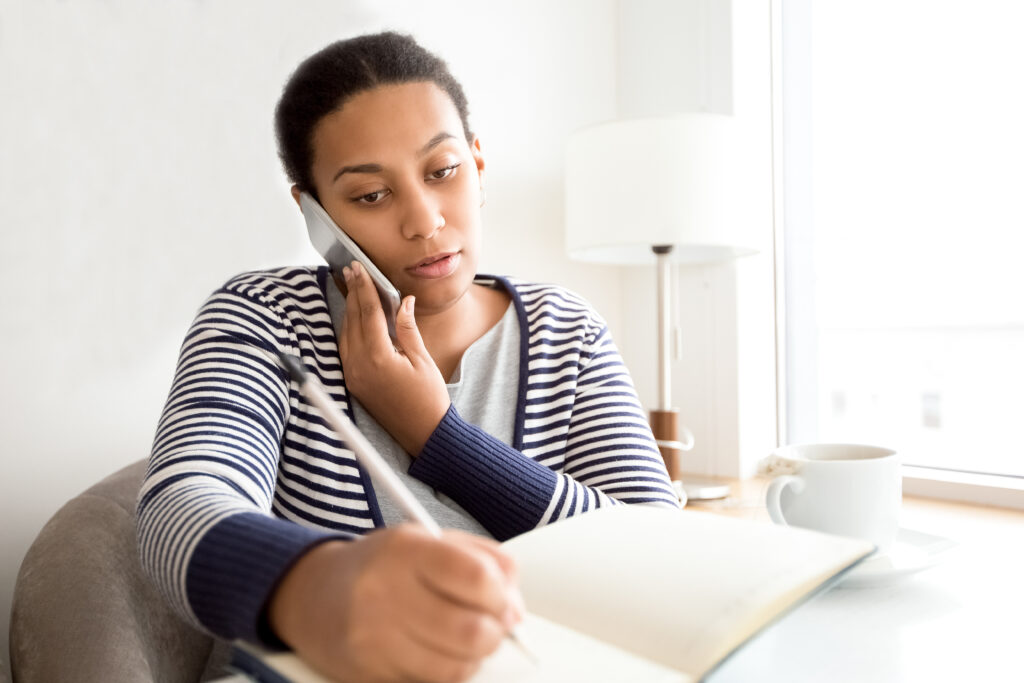 7. Springtime can be very busy and it can be hard to find time for spring cleaning. 
School, work, and personal schedules often really ramp up during the springtime. From exam season for students to the busyness of the summer season for businesses and even to extra outdoor playdates for the kids, spring can mean extra responsibilities and time commitments on top of the extra social commitments and fun. 
Hiring a professional spring cleaning service to complete your deep cleaning will mean that, rather than dedicating every second of your free time to trying to knock off those cleaning tasks, you'll be able to come home to a clean home instead. A spring cleaning can take a lot of time to complete on your own but can be much faster for professional maids to complete. Spend your time doing more enjoyable, important tasks and let our Miraculous Maids take care of the cleaning to-dos.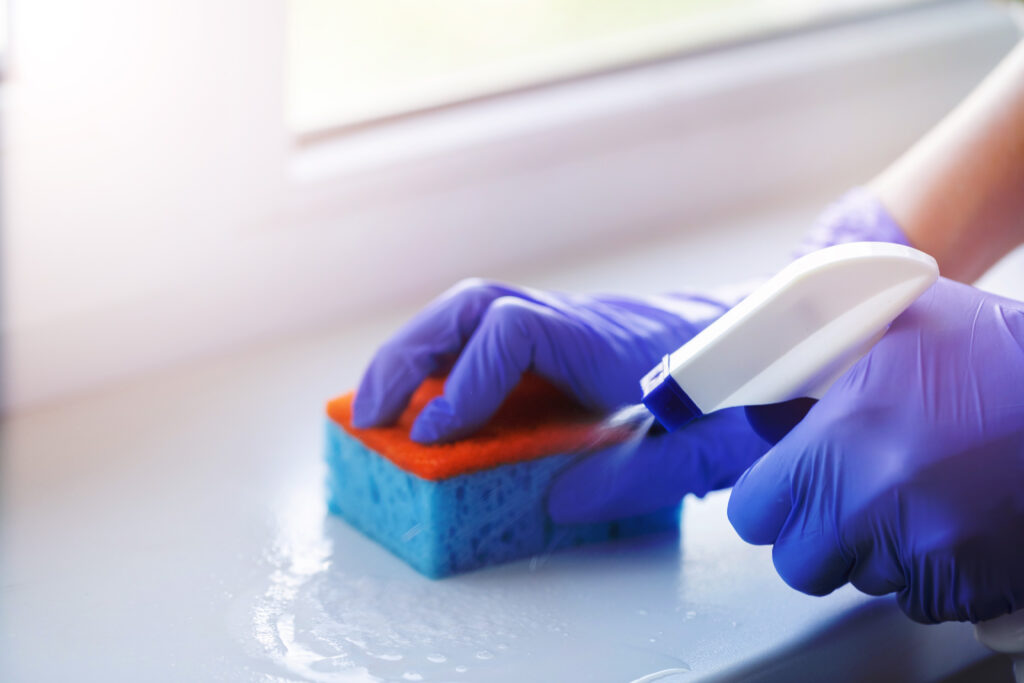 8. Rest assured that your home will be cleaned with the best-quality cleaning products. 
The cleaning product market is large and highly saturated. Unfortunately, that means that it can be difficult to know exactly which cleaning products to purchase for cleaning your home. It's important to clean your home with products that are clean, non-toxic, and safe for animals and children that could potentially be in your home. Other cleaning products can be unsafe for you, your children, your animals, and even your furniture, appliances, and other belongings. 
Rather than spending extended amounts of time researching and trying products or significant amounts of money on them, by hiring a professional cleaning service, you'll be able to leave the cleaning products completely in their hands. Yup, you read that right. Professional maid companies provide the cleaning products for you and most will ensure that they are non-toxic, child and pet friendly, and even environmentally friendly! Here at Miraculous Maids, we also sell our cleaning products to our customers so that if you love the way they make your space sparkle, you can have them on hand in your own home.
9. Professional cleaning companies provide customizable cleaning plans. 
A struggle that we hear about a lot from customers is that they want to hire a cleaning service but are nervous that they won't be able to customize their package to fit their exact needs and that specific cleaning tasks will get ignored. Although this may be true of some professional cleaning companies, here at Miraculous Maids, we provide customizable deep cleanings to our customers to make sure that we are meeting and exceeding their specific needs. 
When it comes to spring cleaning, by outlining specific cleaning tasks that you want your maids to complete during the deep cleaning, you'll be able to ensure that each of your spring cleaning tasks get completed effectively and efficiently. Your deep cleaning will go above and beyond!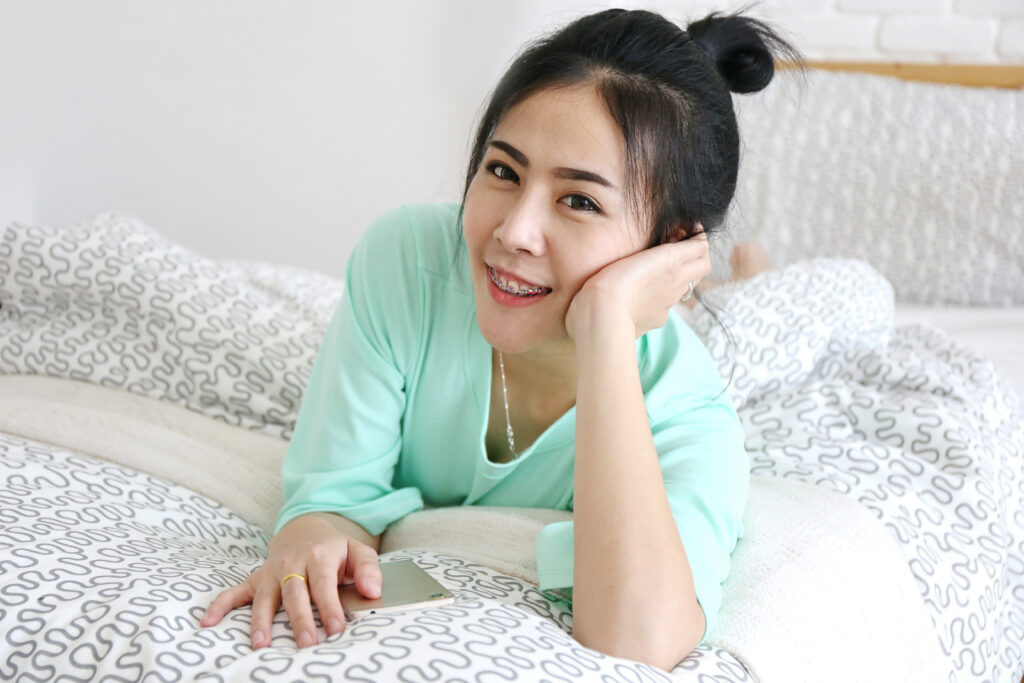 10. Last, but certainly not least, a thoroughly cleaned home simply makes life more enjoyable and peaceful.
The other nine reasons all contribute to this overall benefit: a more pleasant, tranquil life. Coming home to a clean home can truly be such a relaxing experience. Rather than stressing all day about the cleaning that you have to do when you get home, you'll be able to try a new recipe, play a new game with your kids, or try a new walking trail with your partner. Hiring professional cleaners to deep clean your home will reduce your stress and fatigue and give you peace of mind while at home or elsewhere. 
This can also make your home a much more enjoyable place to spend your time. The pandemic has taught us all how essential it is to make your home a haven that brings you happiness. A deep cleaning can greatly contribute to this.
If you were unsure about hiring a professional deep cleaning service for your home before, we hope that these 10 reasons have helped you. At the end of the day, we want to help increase your quality of life and make your transition from winter to spring a smooth and enjoyable one. 
If you're looking to get a one-time deep cleaning from our Miraculous Maids for your spring cleaning needs, feel free to give us a call at 780-702-5387 at your convenience. 
Thanks for reading and stay tuned for more blog posts soon!