Happy New Year everybody! How was your holiday? Did you have some nice holiday dinners with your family? Perhaps snuggled around the fireplace and had turkey? Other than thanking the best home cook (mom, dad, granny, etc…), we also owe special thanks to the busiest appliance during the holiday season—the omnipotent oven!
We all love ovens, right? I mean, who doesn't? It is the magic cave where you can simply put your ingredients in, sit back and wait, then DING! Food is ready to serve! Ovens are the precious appliances of our homes and without question, need to be cleaned from time to time. In the next portion, we will show you several useful, handy tips to keep your oven clean, shiny, and daisy-fresh.
Tips for Oven Deep Cleaning and Odor Elimination
Let's keep this simple, everything covered in this section will be easily obtainable from your household: all you need is some old loofas/toothbrushes, nylon gloves, toothpaste, fruit peels, tea leaves,  and coarse salt. This should be enough for you to handle day-to-day oven cleaning. 
1. Just Like Body Scrub: Use Coarse Salt, Loofas & Toothbrush To Polish Your Oven
You can use a loofa/toothbrush to clean up the food scraps and polish the oven window with a damp cloth and some coarse salt. The trick is to keep rubbing! You can expect a clean oven afterward!
2. Wires Matter: Clean With Nylon Gloves and Toothpaste
We never want to electrify ourselves, which is why it is always important to touch the wire with nylon gloves—they are insulated and can thus protect the human body from electricity. To clean the wires in the oven, although it might seem dangerous, it becomes simple once we have our nylon gloves on: squeeze some toothpaste on your hand (with the gloves) and continuously rub against the dirty wire. The dirt should come off easily and your oven becomes one step cleaner! 
3. The Best Food Comes From the Cleanest Oven: Refresh Your Oven With Tea & Citrus Peels
Leave some orange/lemon peels in the 170 degrees celsius oven for 5-8 minutes, then your oven will smell clean and fresh! Tea leaves work the same: heat up a small pile of tea leaves in the oven for a minute, this should be enough to get rid of the residual smell in the oven. This step is an ideal addition to deep cleaning your oven!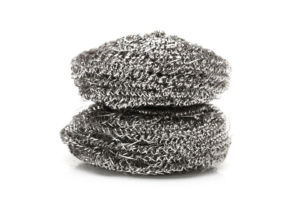 4. Don't Do That! Water & Steel Wool Can Hurt the Oven Badly
It might seem convenient to flush your oven with a large amount of water, but PLEASE, DON'T DO THAT! The internal wires and tubes could be damaged by water, and lead to short circuits and electric leakage, which is a safety hazard. Also, steel wools might seem powerful to clean the oven, but the steel can easily scrap the coating on the exterior and interior of the oven, and cause uneven heating. Nevertheless, the steel wire pieces left inside the oven by chance can produce burnt smells during cooking and may subsequently catch fire.
5. Let's Cool Down–Always Wait Until the Oven Is Cold
It might seem like a platitude, but keep in mind that we should only clean the oven when it is completely cooled down! We certainly don't want to scald ourselves, remember, the residual heat inside the oven is still high enough to hurt you!
What if I Feel Like Deep Cleaning My Oven Is Too Much Work?
There is, of course, a simple solution—hire someone to do your bidding! It doesn't just apply to ovens: walls, fridges, carpets… as long as you hire the right team, you can get them all deep cleaned like magic. The only thing you need to do is grab your phone and schedule the cleaning day, then save yourself the trouble and spend more time with your friends and family before returning to work. With that being said, the ideal candidate for this job, is of course Edmonton's No.1 cleaning company, Miraculous Maids! In fact, their deep sparkle package includes the complete interior and exterior cleaning of ovens (and more).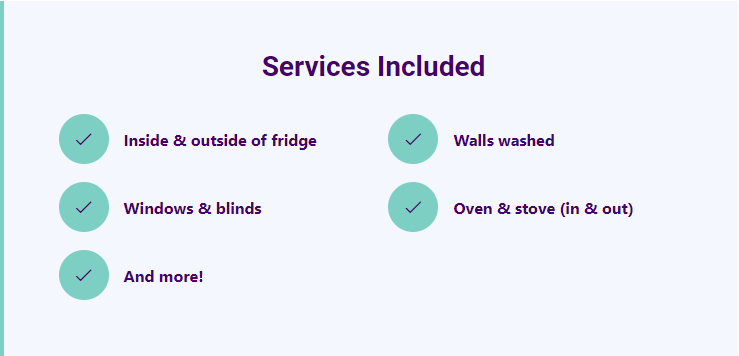 Which Cleaning Package Should I Select if I Want To Get My Oven Deep Cleaned?
Drumrolls, please! Introducing Miraculous Maids' deep sparkle package! The ideal package to tackle dirt/dust/grease in every corner of your home! This deep cleaning (a.k.a. deep sparkle package) service will be able to provide your oven with a complete makeover on both its interior and exterior! This one-time cleaning service is designed to handle those larger cleaning jobs that don't typically make it on your weekly to-do list, which is just perfect for cleaning a tired, weared-off oven after the holidays. 
Besides the oven, this deep cleaning package from Miraculous Maids also includes wall washing, fridge cleaning (also both inside and out), windows and blinds cleaning, and more for house cleaning! Basically, anything you dream about cleaning or too much work for you to clean, we can make it happen!
Where and When Can I Get This Deep-cleaning Package?
Residents of Edmonton and its surrounding area–Sherwood Park, St. Albert, Fort Saskatchewan, Spruce Grove, Stony Plain, Beaumont, and Leduc, can call your Miraculous Maids at 780-702-5387 now or leave a reply down below! Then you can just sit back, relax, and wait for our professionals to do the deep cleaning magic to your oven & home!