Hey there, spring is finally here! The birds are chirping, the flowers are blooming, and it's time to shake off those winter blues and get ready for some sunshine. And what better way to do that than with a good old-fashioned spring cleaning!
It's the season of renewal, growth, and fresh beginnings, so why not start with your home? Get rid of all that clutter, dust off those shelves, and give everything a good scrub. Trust us, you'll feel like a whole new person once you're done. Plus, it's not just about the visual impact – a clean home can actually have a positive impact on your health and well-being.
Scientific Evidence of the Importance of Cleanliness
Research has shown that clutter and mess in our homes can have a negative impact on our mental health — causing stress, anxiety, and even depression. In a study conducted by the Personality and Social Psychology Review, researchers found that cluttered homes were associated with higher levels of the stress hormone cortisol. This can lead to feelings of anxiety and can even impact our ability to think clearly and make decisions.
On the other hand, a clean and organized home can help to reduce stress and promote a sense of calm and well-being. In fact, a study conducted by the University of California, Los Angeles found that people who described their homes as "cluttered" had higher levels of the stress hormone cortisol than people who described their homes as "restful" or "restorative." This highlights the importance of decluttering and creating a clean and organized living space.
In addition to the mental health impacts of clutter and mess, there are also physical health risks associated with a dirty and dusty home. Dust, dirt, and other airborne particles can aggravate allergies and asthma, leading to respiratory problems and other health issues. In fact, a study published in the Environmental Health Perspectives found that levels of indoor air pollution can be up to five times higher than outdoor pollution levels. This highlights the importance of regular cleaning to reduce the amount of dust and other particles in the air.
Regular cleaning can also help to reduce the spread of germs and bacteria. This is especially important during flu season or in homes with young children or elderly residents, who may be more susceptible to illness.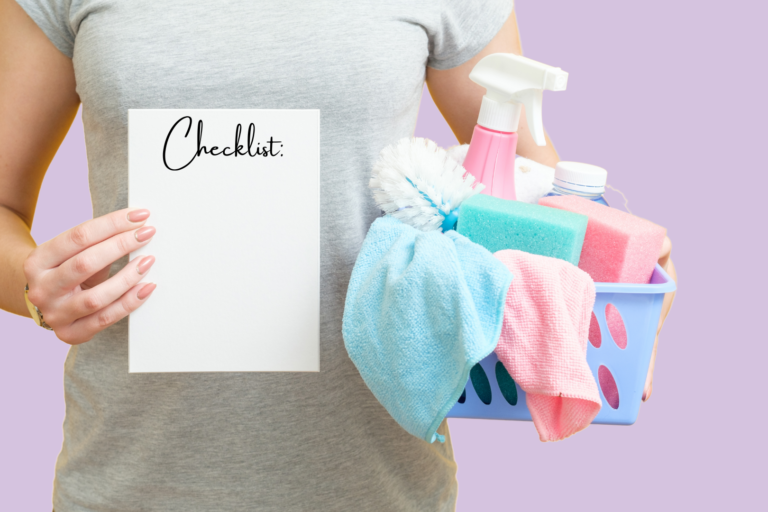 Spring Cleaning Checklist
In order to make sure that you're getting the most out of your spring cleaning efforts, it's a good idea to have a checklist to guide you. Feel free to follow the list below for a step-by-step checkup!
Declutter: Go through each room and get rid of any items that you no longer need or use. This includes clothing, old magazines and books, broken or outdated electronics, and other clutter.

Dust & Vacuum: Dust all surfaces, including furniture, shelves, and window sills. Vacuum carpets, area rugs, and upholstery to remove dirt and dust.

Clean Windows & Mirrors: Use a glass cleaner to wipe down all windows and mirrors in the house.

Clean & Organize the Kitchen: Clean the inside and outside of all appliances, including the oven, microwave, refrigerator, and dishwasher. Wipe down all cabinets and countertops, and organize your pantry and fridge.

Clean Bathrooms: Clean and disinfect toilets, sinks, showers, and bathtubs. Replace old shower curtains and liners.

Wash Bedding & Linens: Wash all bedding, including sheets, comforters, and pillowcases. Don't forget to wash towels and other linens as well.

Clean Floors: Sweep and mop hardwood floors, and steam clean carpets and area rugs.

Check Smoke Detectors: Make sure that all smoke detectors and carbon monoxide detectors are working properly.

Clean Outdoor Spaces: Sweep porches and decks, and wash outdoor furniture. Clean gutters and downspouts.

Service Your HVAC System: Schedule a professional service for your HVAC system to make sure that it is running efficiently.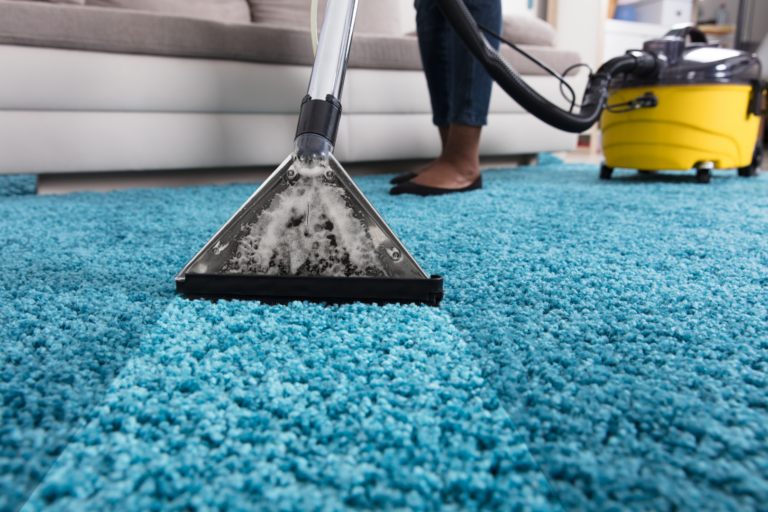 Carpet Cleaning: Don't Neglect!
Carpets can be a breeding ground for dirt, dust, and allergens, which can be harmful to our health. In fact, carpets can hold up to four times their weight in dirt and dust. This can exacerbate allergies and respiratory issues. In addition, carpets can harbor germs and bacteria, including E. coli and Salmonella. Young children and elderly individuals may be more susceptible to these health risks. For more information, please refer to our past blog here.
Miraculous
Maids Carpet Cleaning Service
Professional carpet cleaning services, like those offered by Miraculous Maids, can help to remove deep-seated dirt, dust, and allergens from carpets, leaving them looking and feeling like new. Our services utilize professional cleaning equipment to penetrate deep into the carpet fibers, ensuring the removal of even the most stubborn stains and odors. As one of the best carpet cleaning companies in Edmonton, we take pride in our exceptional results and customer satisfaction.
Miraculous Maids Deep Cleaning Service
In addition to carpet cleaning, we also offer deep cleaning service that can help to give your home a thorough and comprehensive cleaning. This includes tasks like cleaning baseboards, wiping down walls, and cleaning inside fridges and ovens. Our deep cleaning service is perfect for those who want to start fresh and give their home a complete makeover.
Spring cleaning is an important task that can have a positive impact on your home, your health, and your well-being. By following a checklist and carrying out the seasonal deep cleaning from time to time, you can ensure that your home is clean, fresh, and ready for the new season ahead. At Miraculous Maids, we're here to help you achieve your spring cleaning goals with our professional carpet cleaning and deep cleaning services.