Fun Fact: Did you know that your keyboard is dirtier than a toilet seat? According to a study by the University of Arizona, the average office keyboard can contain up to 400 times more bacteria than a toilet seat!
Keeping your office clean and organized is essential for the productivity and well-being of your employees. However, maintaining a clean office space can be challenging, especially if you have a large space or a busy schedule. This is where professional office cleaning services come in. In this ultimate guide, we'll cover everything you need to know about office cleaning services in Edmonton. 
Why Office Cleaning is Important for Your Business
A clean and well-maintained office is critical to the success of any business. By outsourcing your office cleaning needs to a professional service in Edmonton, you can reap the following benefits:
Improved Health and Safety: A clean and sanitary office environment reduces the spread of germs and viruses, keeping your employees healthy and reducing sick days. It also minimizes the risk of accidents and injuries, providing a safer workplace for everyone.
Increased Productivity: A clutter-free and organized workspace can boost employee productivity by promoting focus, concentration, and creativity. This, in turn, can lead to improved efficiency and a more streamlined workflow.
Enhanced Professional Image: Your office space is a reflection of your business. A clean and tidy office gives a positive impression to clients, customers, and visitors, enhancing your company's reputation and brand image.
Cost-Effective: Outsourcing your office cleaning needs to a professional service can save you time, money, and resources compared to hiring and managing an in-house cleaning staff. You can also customize your cleaning schedule to meet your specific needs and budget, ensuring maximum value for your investment.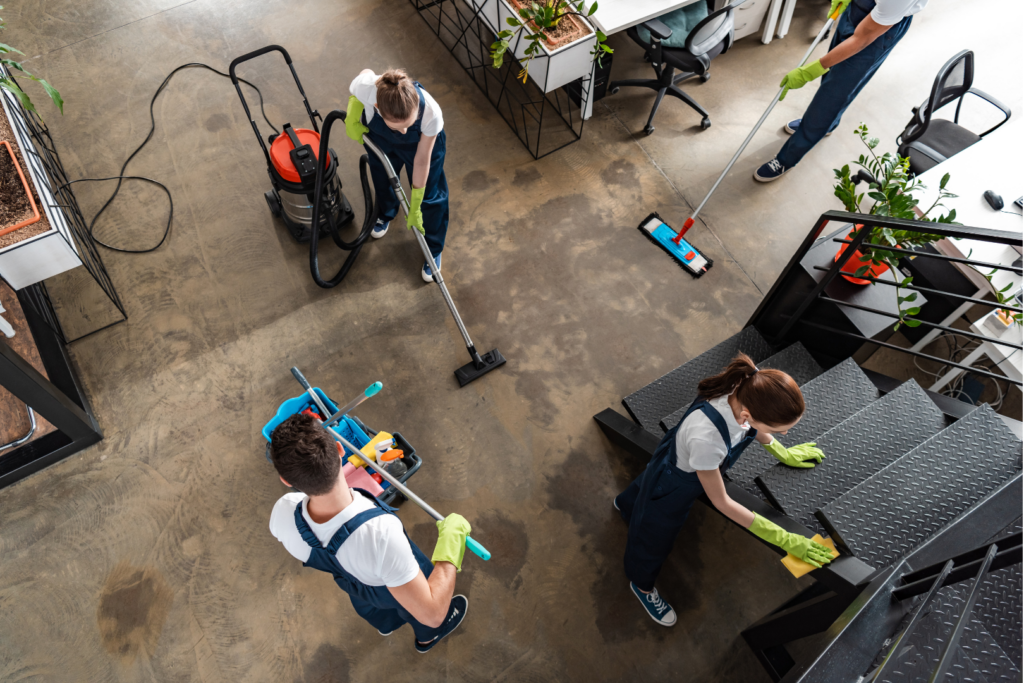 Essential Areas and Items to Clean in Your Office
When it comes to cleaning an office, there are several areas and items that should be included in a regular cleaning routine. Some of the most important things to clean in an office include:
Surfaces: From desks to countertops, clean and sanitize all surfaces to remove germs, dust, and dirt.
Floors: Sweep and mop floors to remove debris, dust, and dirt buildup, making your office shine.
Restrooms: Ensure that restrooms are sanitized, hygienic, and stocked with necessary supplies to maintain a healthy and comfortable space.
Common areas: Keep break rooms and reception areas clean, organized, and welcoming to make a great impression on clients and visitors.
Electronics: Regularly wipe down computer keyboards, monitors, and other electronics to prevent the spread of germs and improve their performance.
Often Missed Areas in Office Cleaning
Beyond the essential areas and items, there are several commonly overlooked spaces in your office that require attention. Neglecting these areas can not only impact the appearance of your workspace but also affect the overall health and well-being of your employees. Keep an eye out for the following:
Air vents: Over time, air vents can accumulate dust and particles, impacting the air quality in your office. Regular cleaning of air vents can help to promote a healthy work environment.
Light fixtures: Grime and dirt buildup on light fixtures can not only reduce the amount of light they emit but also cause eyestrain for employees. Regular cleaning of light fixtures can improve lighting and reduce discomfort.
Baseboards: Don't forget to clean your baseboards! They may be easily missed but they can accumulate filth and detritus, affecting the overall appearance and cleanliness of your office.
Hidden spaces: Areas behind furniture, such as desks and filing cabinets, can be hotspots for sediment and debris. Regular cleaning of these hidden spaces can improve air quality and promote a healthier work environment.
Plants: Office plants not only require watering but also regular cleaning to maintain their health and the air quality in your office. Don't neglect this crucial element of your workspace!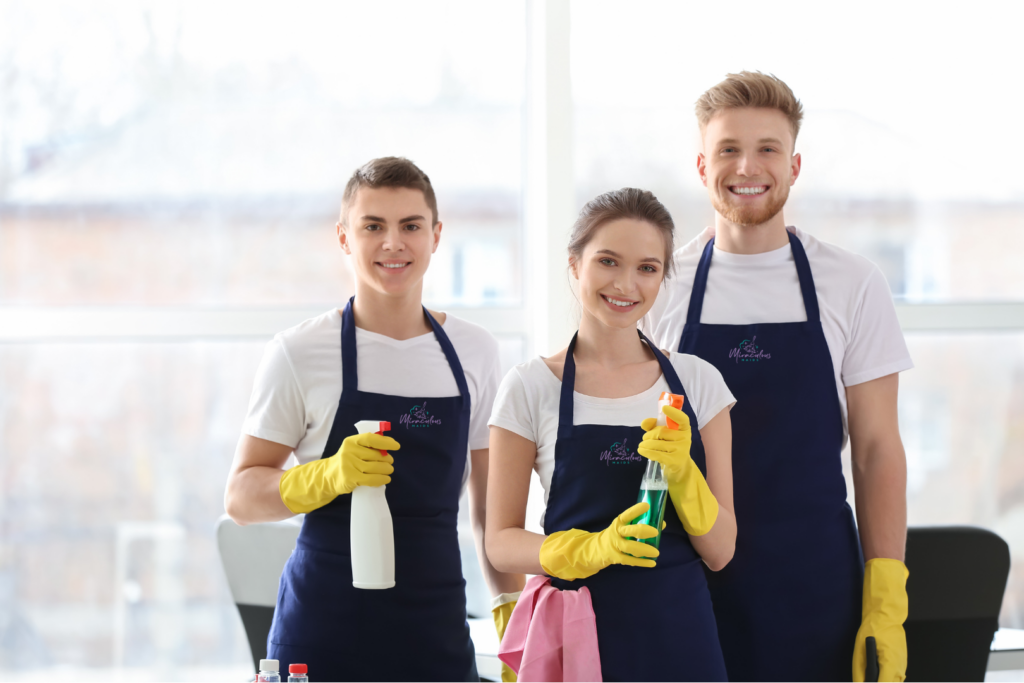 Key Factors to Consider When Choosing an Office Cleaning Company
When it comes to selecting an office cleaning company in Edmonton, keep these factors in mind to ensure you choose the right provider:
Reputation: Look for a company with a strong reputation and positive reviews from previous clients. A good track record is a reliable indicator of quality service.
Services offered: Make sure the company offers the specific services you need, such as carpet cleaning or window washing, and has experience working with businesses similar to yours.
Insurance and licensing: Confirm that the company is fully insured and licensed to operate in Edmonton. This will protect your business in case of any accidents or damages.
Cleaning methods and products: Ask about the company's cleaning methods and products to ensure they won't damage your interior decor, such as your floor or your carpet. It's best to communicate your preferences beforehand, as some companies may use harsh chemicals or abrasive equipment that can cause damage or allergy. Additionally, some companies offer eco-friendly cleaning products or have specialized equipment for certain types of cleaning, so it's worth asking about these options as well.
Availability and flexibility: Consider the company's availability and flexibility to work around your business's schedule and needs. You'll want a company that can accommodate your hours of operation and any special requests you may have.
Expert Cleaning Services for Your Office
At Miraculous Maids, we understand that maintaining a clean and organized office is crucial for the productivity and well-being of your employees. That's why we offer a range of professional cleaning services to meet the unique needs of your business. Our services include:
We understand that each business has unique needs. Our team of experienced and fully trained cleaners use top-quality equipment and cleaning products to ensure a thorough and effective cleaning every time. Contact us today to learn more about our office cleaning services and how we can help keep your workspace clean and organized. Trust us to keep your office clean and healthy, so your employees can focus on what matters most – your business!