Fall is only a few weeks away. We know, we know, that's probably not what you want to hear right now. But, don't shoot the messenger, okay? 
As your local Edmonton cleaning experts, we're here to help you keep your home sparkling clean, whatever the season. That's why today, we're going to chat about some essential fall cleaning tasks. Window cleaning and gutter cleaning are two of the most important home maintenance tasks to complete prior to winter time. 
Prepping your home for fall and winter now, rather than late-October, means that you won't have to have the constant looming fear of those mid-fall snow storms. Instead, you'll get everything in order before the cold creeps in and get to spend those snowy nights curled up in a cozy blanket. 
So, without further ado, let's dive right in!
Professional Interior Window Cleaning
Getting the interiors of your windows professionally cleaned not only has many benefits, but will also save you time and money in the long run. Our team of miraculous maids offers comprehensive interior window cleaning services.
Our Deep Sparkle and Moving Sparkle packages both include a thorough cleaning of all windows, window frames, and window tracks throughout your home. When we come to complete The Sparkle package, we'll cover the windows in your bathrooms and kitchens and, as a part of The Lil Sparkle, we'll do your bathroom windows. 
On average, it's best to get your windows professionally cleaned at least two times every year. As a general rule, we recommend getting them washed once in the spring (to wash off winter) and once in the fall (to wash off spring and summer). However, specific window washing needs may change depending on where your home is located.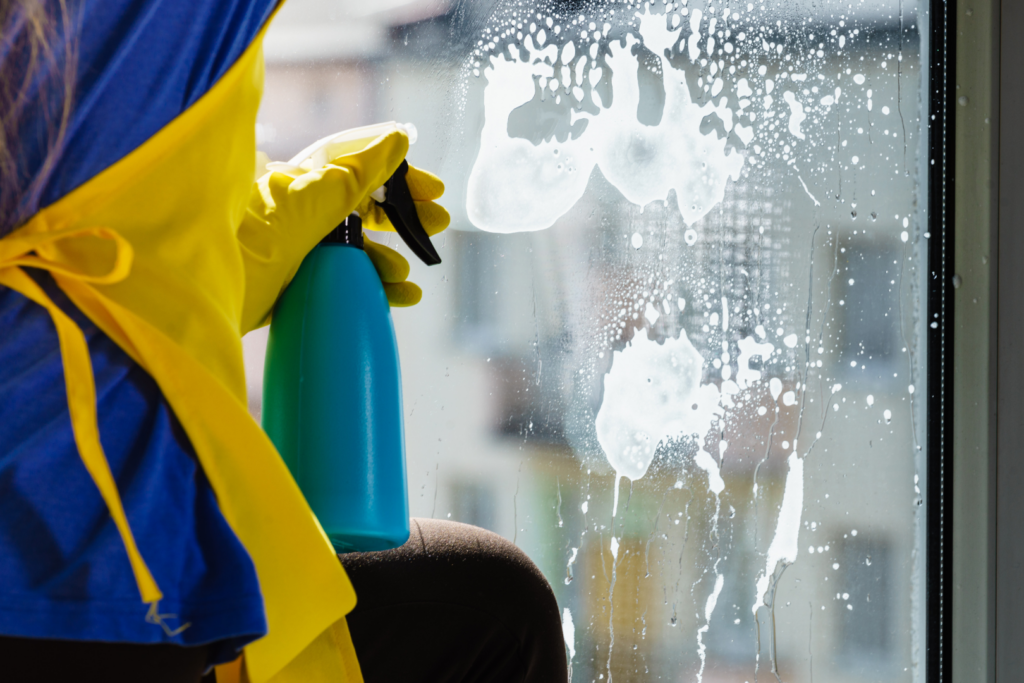 For more information, feel free to read all about The Best Times to Get Your Windows and Gutters Cleaned. 
Having professional cleaners, such as the amazing team of miraculous maids, come and clean the interior of your windows is very valuable. Not only does it make your home look cleaner, but it also improves your energy efficiency, reduces allergens and dust in your home, and provides you with extra time to spend doing the things you love.
When our team comes to clean your interior windows, we'll also thoroughly wipe down your window frames and clean out the tracks of your windows. (Tracks can get super dirty and a lot of dust and grime can build up in them.)
Mosaic Home Services Group of Companies
Just popping in and interrupting the program for a short public service announcement… 
In case you didn't know, Miraculous Maids is actually a part of the Mosaic Home Services Group of Companies! Within this group, we have six sister companies that also fall under the Mosaic umbrella with us. All of these companies work together to provide valuable, high quality home services to our valued customers in Edmonton and the surrounding areas. 
Mosaic is essentially a one-stop shop for all of your home service needs. Our sister company, Shine Above Window & Gutter Cleaning has you covered for the exterior window cleaning and the gutter cleaning services. 
So, between the trained technicians at Shine Above, and our team of miraculous maids, we'll be able to have these essential fall cleaning tasks out of the way in no time! 
Okay… back to regularly scheduled programming.
Professional Exterior Window Cleaning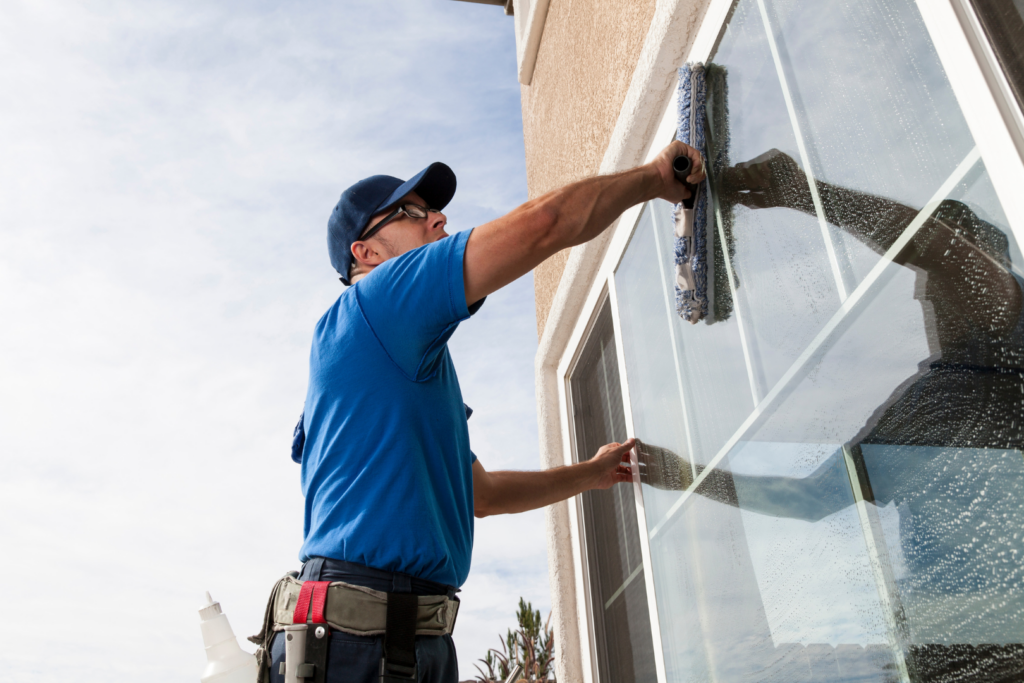 Moving to the exterior of your home, this is where we would pass things over to our sister company, Shine Above Window & Gutter Cleaning. 
Shine Above's team of professional home detailing technicians is WCB covered, insured, and highly trained to ensure that they provide high quality services while keeping the job site safe. 
Getting the exteriors of your windows professionally cleaned by Shine Above's team will increase your curb appeal, improve your energy efficiency (and reduce your energy bills!), and extend the lifespan of your windows themselves. Plus, you'll be able to stay safe on the ground, rather than needing to climb ladders to reach those high windows.
Professional interior and exterior window cleaning services obviously go hand in hand; no matter how clean one side of your window is, if the other side is dirty, they'll still seem grimy overall. With collaboration and teamwork, our miraculous maids and the Shine Above team will have your windows sparkling clean in no time!
Professional Gutter Cleaning
Last, but not least, it's essential to get your gutters cleaned out before the winter time. Out of all of the cleaning tasks that we've discussed today, ignoring this one can have the most negative effects on your home. The Shine Above team has cleaned countless gutters and has the expertise you're looking for. 
Professional gutter cleaning is essential to the health of your home. Obviously, it makes your property look better and more taken care of, but there's much more to it than the aesthetics. 
Once the leaves have turned colour and fallen, our team will happily come out and clear them out of your gutters. Doing so will greatly reduce the chances of damage to your roof, gutters, siding, and even the actual foundation of your home. 
When you don't get the leaves and other debris removed from your gutters, it can become waterlogged and extremely heavy. Your gutters can then start to pull away from your roofline, drip water down your siding, and pool water (which can turn to ice) by your foundation and on your walkways. 
Plus, leaves, twigs, and other debris are incredibly tempting real estate for pests such as bugs, squirrels, and other small creatures. Getting your gutters cleaned out will help prevent these pest infestations and save you headaches, stress, and frustration.
Getting your gutters cleaned professionally is something you should do at least twice per year: once in the springtime (ideally before rainy season) and once in the fall once the leaves have fallen.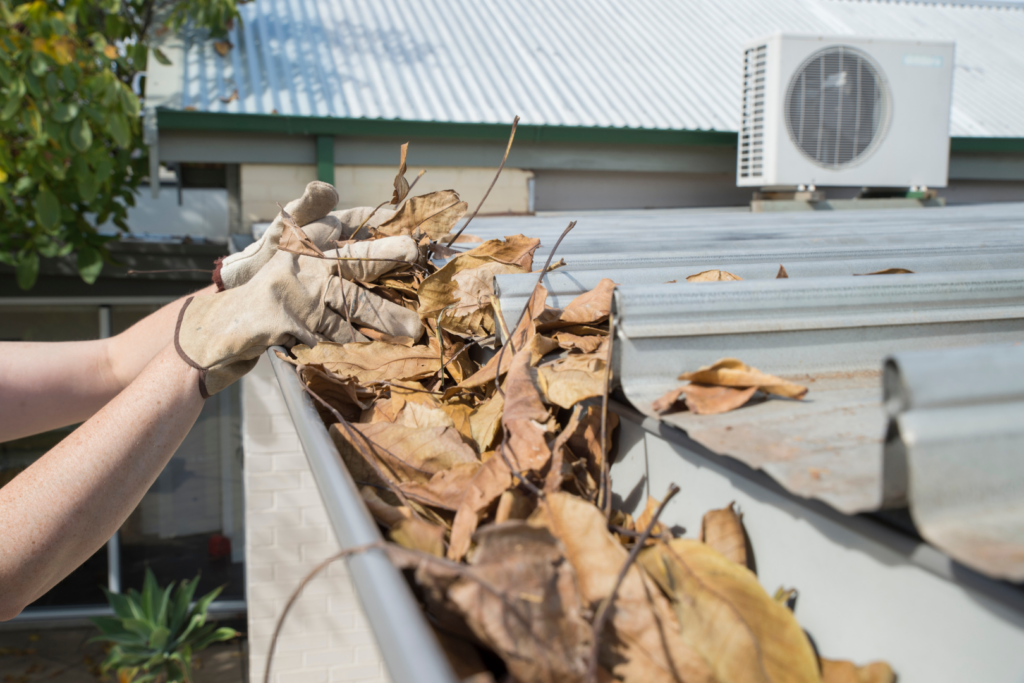 So there you are! A quick overview of some of the most important fall cleaning tasks that you should have done prior to the wintertime. We hope this guide is valuable and helps you get your home in tip-top shape before winter. 
If you want to beat the rush and get these services booked in now, call the Miraculous Maids team at 780-702-5387 and the Shine Above team at 780-651-1533! We look forward to helping you get your home prepped. 
P.S. We're sending out a full comprehensive guide to fall home services that includes these services and many more! Want to receive it straight to your inbox? Fill out our contact form and let us know you'd like to be added!