Here at Miraculous Maids, we often receive questions from our clients about what we need from them before, during, and after their house cleaning services. We're here to provide you with miraculous cleaning services, but what do we need from you to do it?
Is there anything you need to provide? Can you be there during the cleaning? When do you book in? Do you need to be there when they complete the cleaning? Lots and lots of questions! 
In this blog post, we're going to provide you with an in-depth guide to house cleaning services in Edmonton. We'll review what we need from you before, during, and after the cleaning and how the entire process works so that you have all the information that you need! 
Before Your House Cleaning Service
1. Find a trustworthy, high quality house cleaning service in Edmonton
The first step in getting house cleaning services in Edmonton is finding and hiring a high quality, trustworthy professional cleaning company here in Edmonton. If you're not sure what to look for in a house cleaning company or need some help with research, feel free to check out our recent blog, 5 Green Flags to Look For When Getting House Cleaning in Edmonton.
Make sure to review things like the company's Google reviews, the cleaning packages that they offer, and the supplies that they use, prior to moving forward with them. 
P.S. If you're looking for a premium, high-quality cleaning company, you're in the right place. Miraculous Maids is exactly that!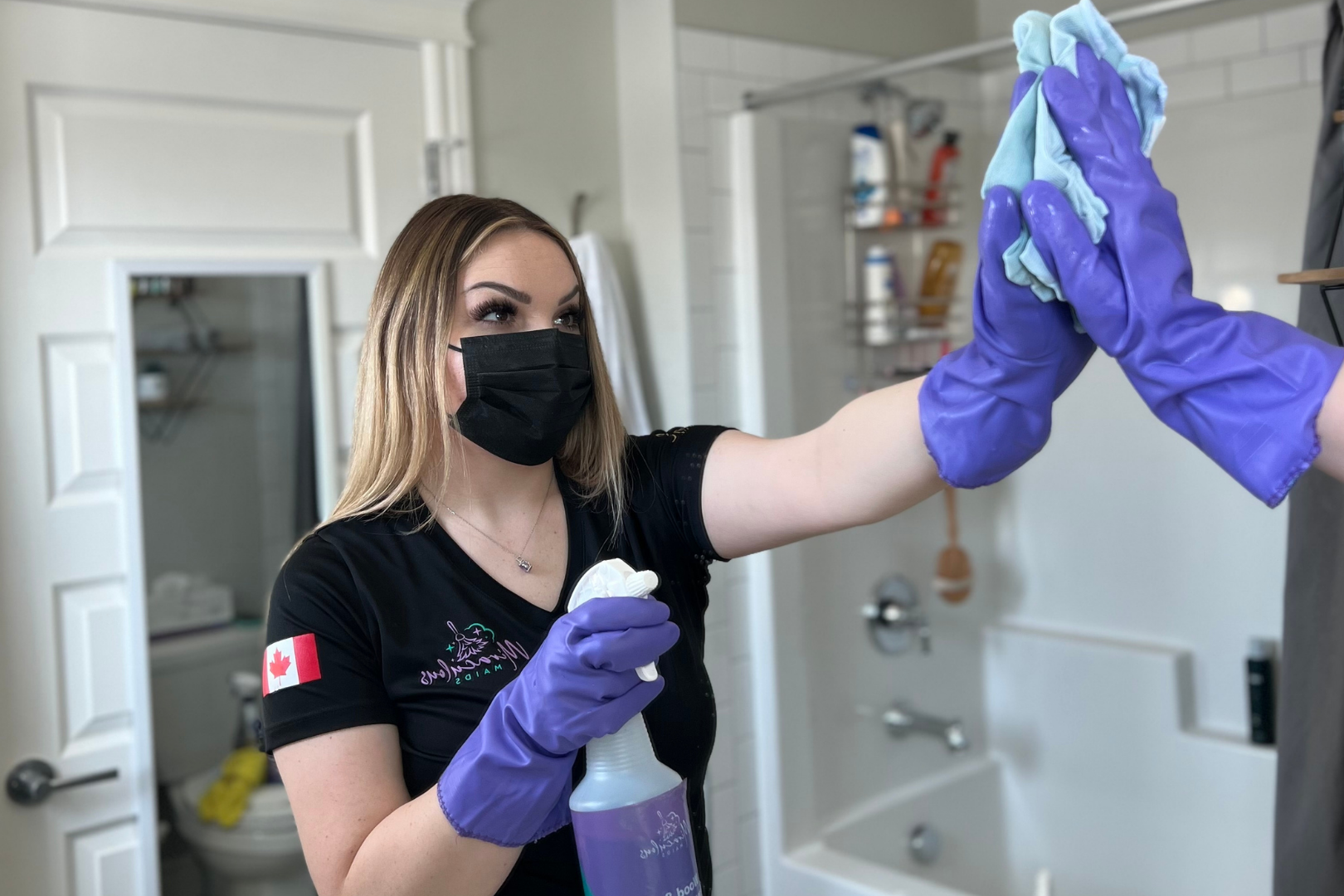 2. Call and chat with a representative about scope of work
Once you've chosen a professional cleaning company that is the right fit for you and your specific cleaning needs, the next step is to chat with a Customer Success Team member to discuss scope of work. High-quality house cleaning services will always be priced individually, rather than on an hourly basis. 
Many factors including scope of work, size of home, and current cleanliness level should be taken into consideration when creating an individualized quote for your cleaning. This way, the professional maids will be able to provide you with the best, most thorough cleaning, because they will allot the proper amount of time to the cleaning. 
With a detailed scope of work determined prior to your cleaning, the maids will know exactly what they should expect and will be able to provide you with exactly what you need within the allotted time schedule.
3. Receive and approve a quote for your house cleaning service 
Once you've chatted with the Customer Success Team member about scope of work, current level of cleanliness, and size of your home, they'll be able to provide you with a personalized quote that they'll send directly to your inbox. Then, you'll be able to review the cost of your house cleaning services and approve the quote.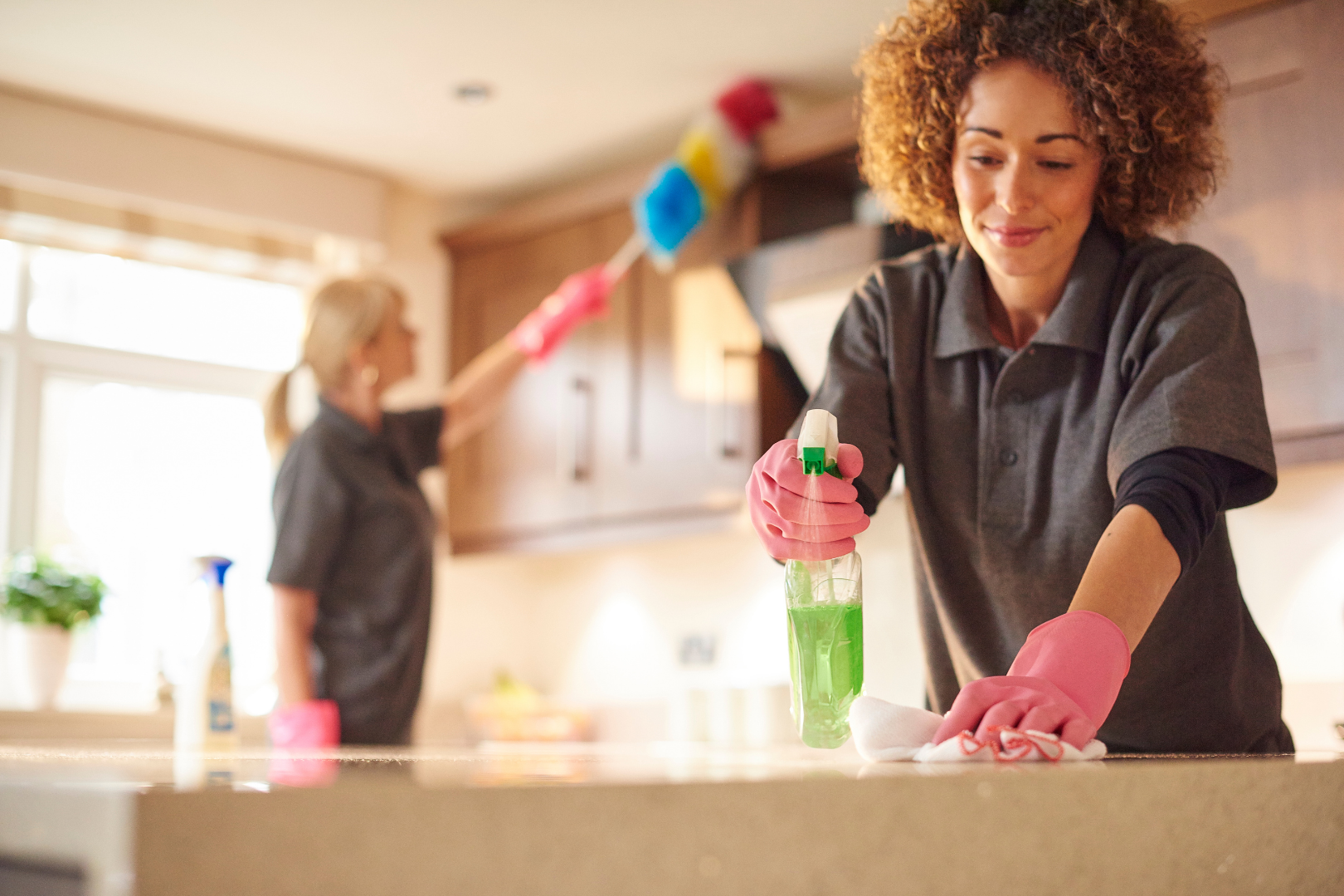 4. Set a day for your cleaning with the Operations Coordinator 
Next, you'll be in contact with our Operations Coordinator to get your cleaning booked in. Our team will try their absolute best to provide you with the day and time that you'd prefer. Typically, our maids will work from 9am – 5pm, Monday through Friday but we are willing to work with you if this schedule doesn't work for you. At the end of the day, we want this house cleaning service to be as simple and straightforward as possible for you.
5. Don't clean before we come, but do tidy
We all know the cliche of cleaning before the cleaning service comes… don't do it! It's not necessary. We don't want you to feel as though you need to get out the scrub brush and spray before we come to clean. 
But, that being said, we don't provide tidying/putting away of things, so we do suggest that you move your belongings so that we can do the most thorough cleaning possible. If there are clothes, toys, or other belongings lying around, they are not our responsibility and we do encourage our clients to move them out of the way prior to our maids' arrival.
6. When our maids arrive, give them access to your home
On the day of your cleaning, we'll need you to provide the maids with a way to get into your home to clean it. We do prefer that you are there to let the maids into your home, however, we can find a way to make it work if you cannot be there. 
By being there to let them into your home, you also get the chance to chat with them about specific focus areas or things that they can do to provide you with the most miraculous cleaning possible. Additionally, it's always fun to get to know the professional house cleaners and create a relationship with them when they will regularly be in your home.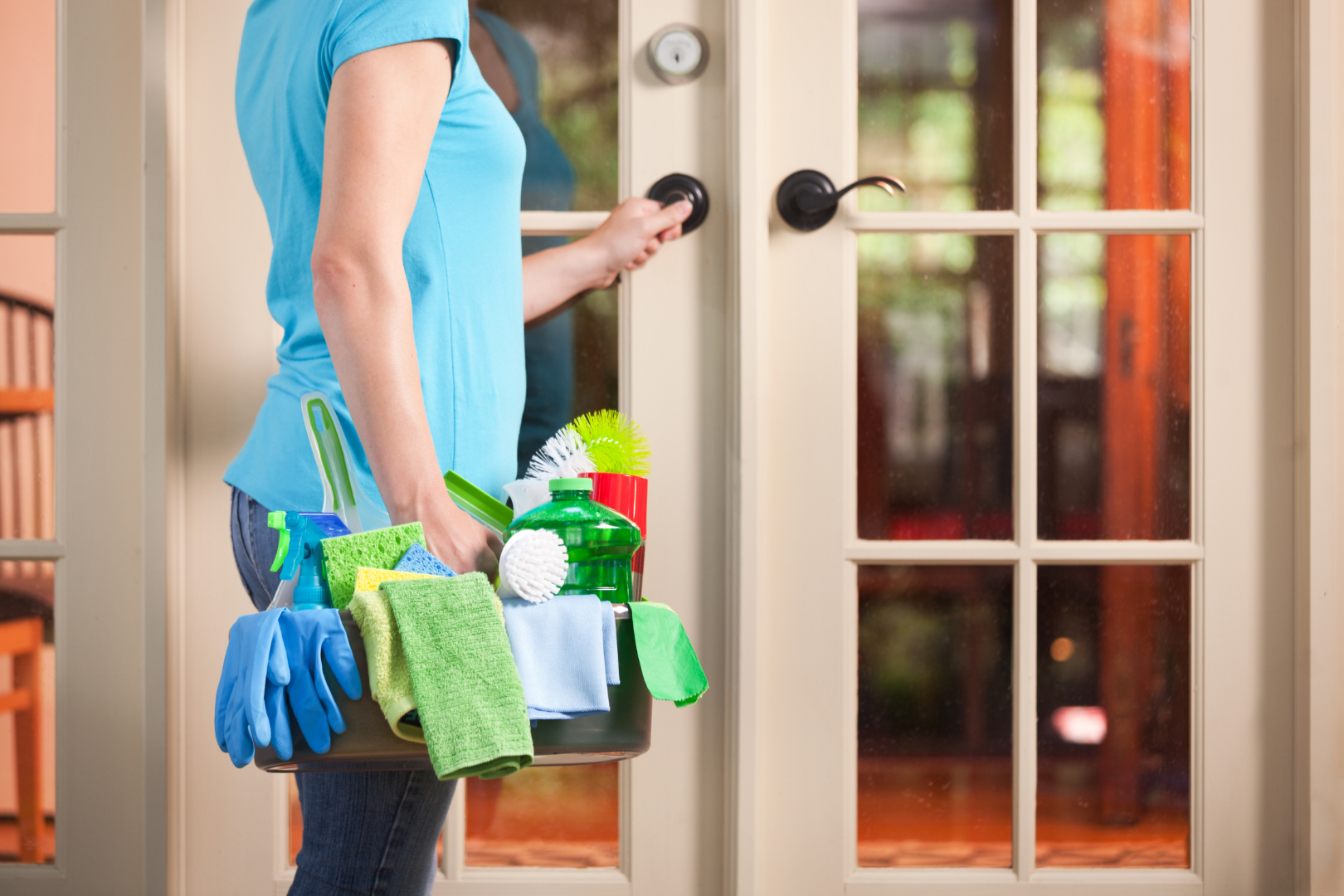 During Your House Cleaning Service
1. Allow the maids adequate space to provide the cleaning for you
We definitely do not mind our valued clients being home while we provide our miraculous house cleaning services, however, we do value space for our maids. As they clean, we strongly encourage our clients not to follow them and watch them every step of the way. 
Quality cleaning and customer satisfaction are incredibly important to us and to our professional cleaners and will be achieved without constant supervision throughout the cleaning process. Feel free to check in with your cleaners throughout the process, but make sure that you're leaving them with enough space for cleaning. 
Note; We do provide all cleaning supplies and tools and don't require our customers to provide any of that. Don't feel as though you need to have cleaning supplies or tools on hand because we'll be sure to cover that for you!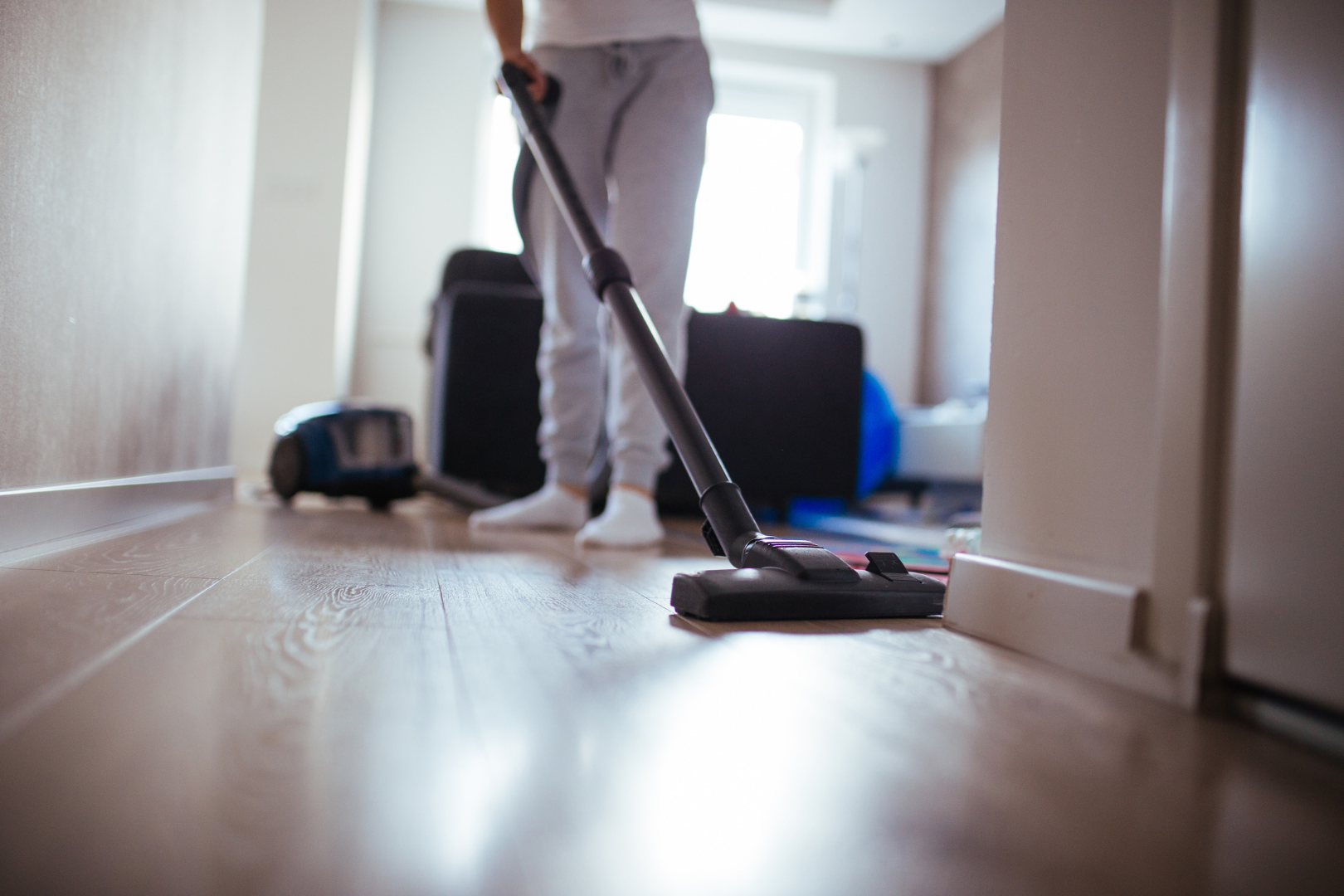 After Your House Cleaning Service
1. Complete a final walkthrough with the maids before they leave & provide any feedback
After your house cleaning service is complete and before our professional cleaners leave your property, it's great to complete a final walkthrough with them. This will give you and the cleaner the opportunity to review the cleaning and fix any issues that may arise, prior to leaving site. 
They'll also be able to show you specific focus areas and point out some miraculous before and afters of the differences that they made in your home. 
Although our maids are miraculous, they are not robots. Human mistakes may happen, which is why we like to review the cleaning service and ensure that we've achieved the highest level of customer satisfaction.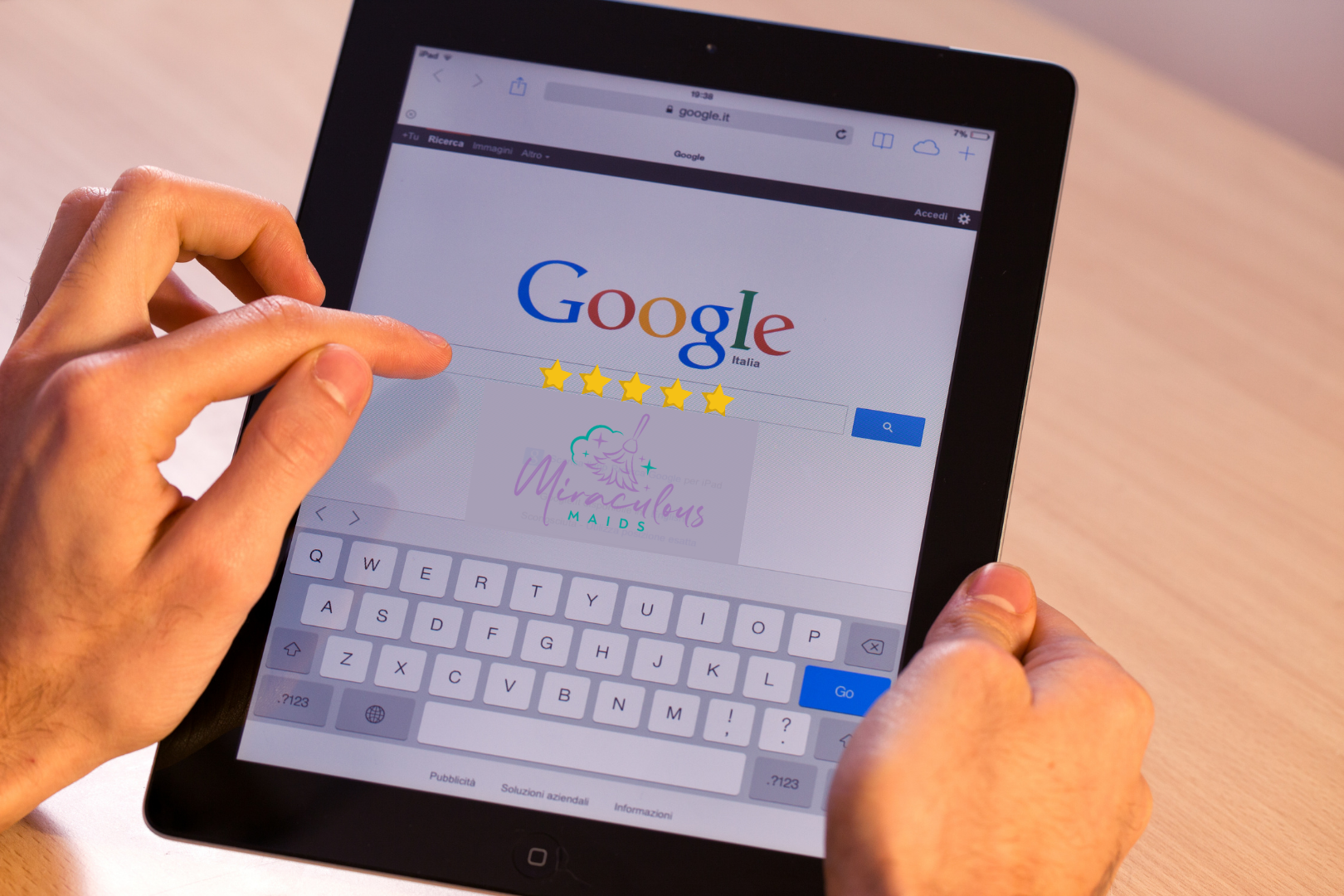 2. Leave a thoughtful, honest Google review or Facebook review
Online reviews are incredibly meaningful and helpful, especially for small local businesses such as miraculous maids. If you have a few minutes after your house cleaning service is complete, feel free to leave our team a Google or Facebook review. 
Touching on the operations, sales, and customer service as well as the maids and their cleaning is incredibly helpful. Let us know everything that contributes to us being a five star cleaning company! Also, feedback always helps us to improve so that we can be as miraculous as possible.
3. Enjoy your clean home! 
Phew! Now that that's all over, it's time to enjoy! Your home will be sparkling clean, the miraculous house cleaning will be complete, and you can spend your time with the people you love, doing the things you love, rather than cleaning.