So, you're thinking about getting recurring house cleaning services for your home here in Edmonton. You've considered just calling up your residential cleaning company when you feel as though you need them, but you're not 100% sure which way you should go. If this is how you're feeling, this blog is for you! 
Although one-time cleanings do provide a variety of benefits, recurring house cleaning services are truly the most cost-effective option and will allow you to always enjoy a clean home. Let's jump right into all of the benefits of recurring house cleaning services.
1. Pricing decreases after your initial cleaning.
Who would've thought, hey?! 
When we offer our valued clients recurring maid services, we typically provide an initial deep cleaning (Deep Sparkle) to get your space to a maintainable cleanliness level. Then, from there on out, we set up recurring cleaning services (Lil Sparkle or The Sparkle) that are comprehensive but don't need to take as long as the first cleaning. 
Because the initial Deep Sparkle is a cleaning that we provide when we haven't cleaned our clients' home yet, it takes the longest, requires the most work, and is therefore the most expensive. However, once we've finished this, the following cleanings are less expensive because they are maintaining the cleanliness, not providing it for the first time.
2. The cleanliness level that you like is maintained.
Providing a level of cleanliness that our clients are fully satisfied with is our top priority. When you get a random cleaning here and there, you may find that the cleaning standard is not what you want it to be. 
When you receive recurring house cleaning services from a trusted residential cleaning company, you can chat with your cleaners to get your specific cleaning needs met. If there are specific focus areas, the maids that regularly clean your home will ensure that they are always taken care of for you. 
Receiving recurring house cleaning services from trusted maids will mean that it is significantly easier for you to maintain the level of cleanliness in between cleanings.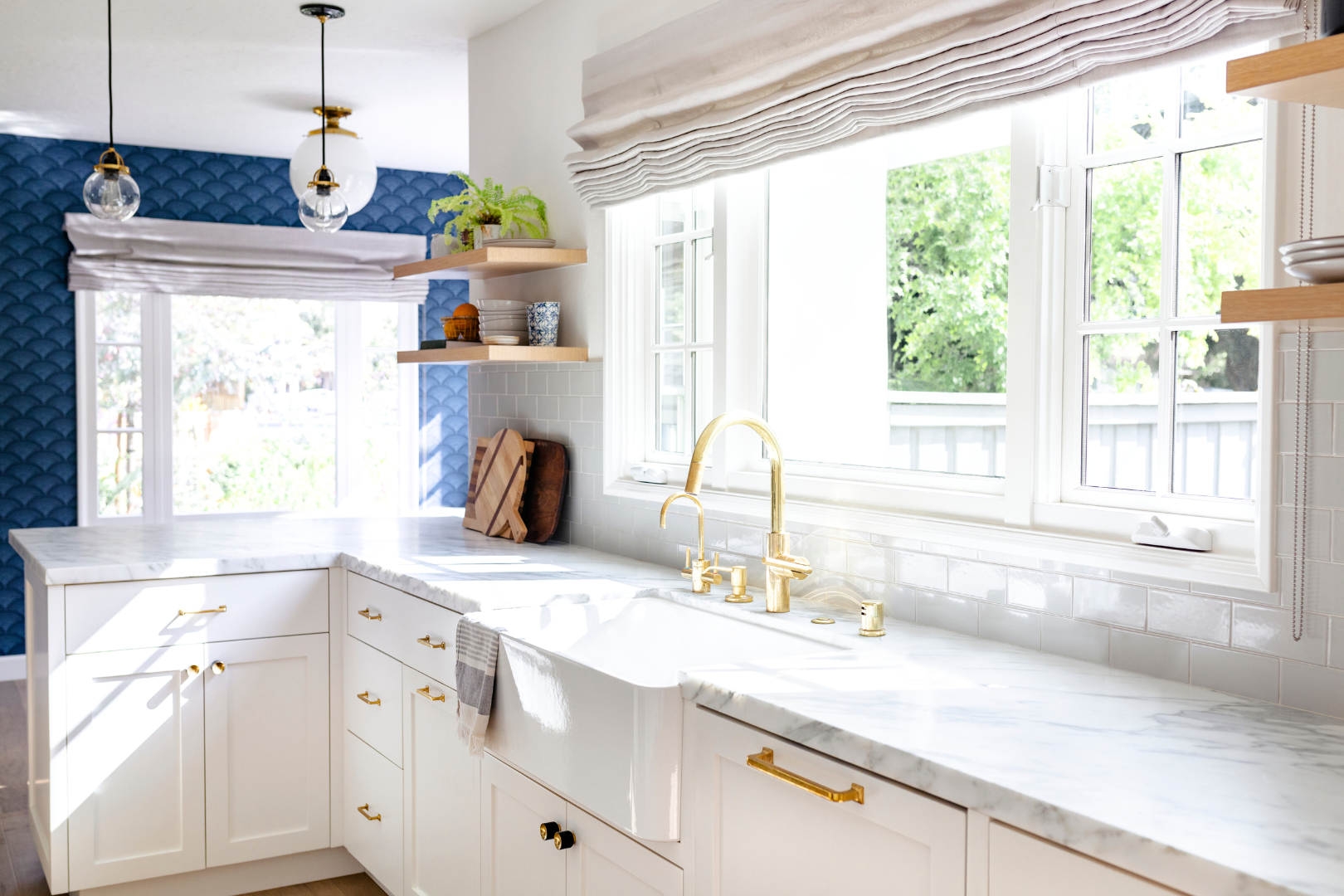 3. You get to create a relationship with your maid(s).
When searching for maids to provide a house cleaning service for you, trustworthiness and quality of work are two of the most important things to look for. Of course, when you have someone coming into your private space on a regular basis, you want to be able to have complete peace of mind. 
When you hire Miraculous Maids for recurring house cleaning services, you'll get to create a relationship with your maid(s). We ensure that the same house cleaners come to your home every week, two weeks, or month so that you know and trust them. You'll be able to get to know them, chat with them about your specific needs, and feel completely comfortable having them in your home on a recurring basis. 
You will be able to provide them with valuable feedback and get the cleaning that you desire every time.
4. You get to consistently come home to a clean home.
This benefit is kind of a given, but it's a really important one. There are few things in life that are nicer than coming home to a clean home after a long day. No matter what kind of day you've had, it's very peaceful to be able to walk in and see clean floors, bathrooms, and kitchens. 
This way, you won't have to worry about taking care of cleaning tasks after a long day of working your day job. How nice is that, right?! Time to grab a drink, head out to your patio, and put your feet up. 
So… what if you could come home to a clean home EVERY DAY! Although the recurring cleaning itself may not take place every day, as we discussed earlier, maintaining a high level of cleanliness is much easier with recurring house cleaning services. 
That means that you'll get to have that 'come home to a clean home' feeling every single time you walk in your front door. It doesn't get much better than that!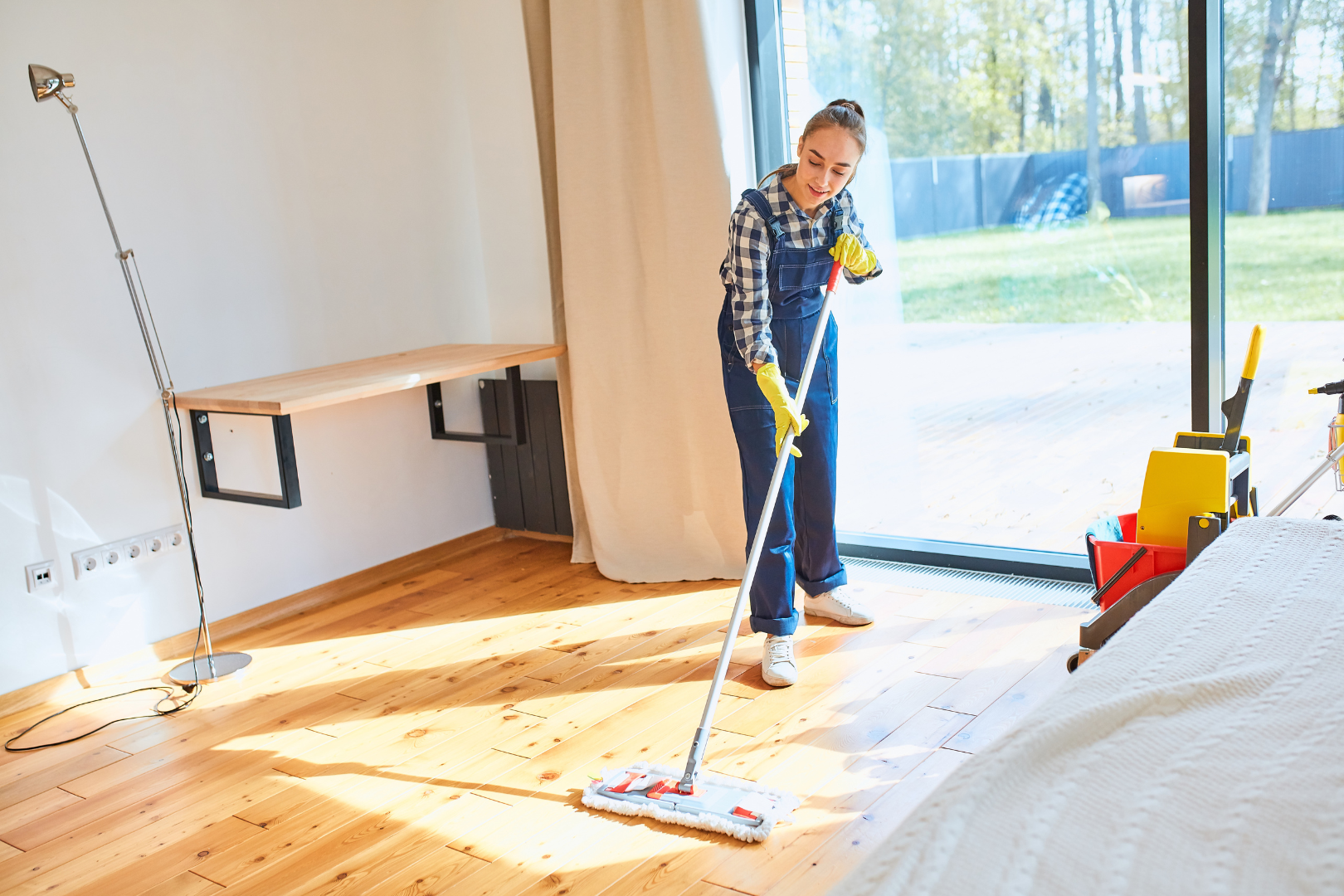 5. You will have more time to do the things you love with the people you love.
Yes, you absolutely could complete your house cleaning yourself. However, in providing your house cleaning services for you, our Miraculous Maids are providing you with time. There's nothing like having to decline a family event or social gathering because your bathroom desperately needs to be cleaned… 
Cleaning actually takes up a LOT of time and often a lot more time than one would expect, especially if you desire a high quality cleaning. Take it from a professional cleaning company – thorough cleanings take significant amounts of time. 
Instead of spending your free time on evenings and weekends on your hands and knees scrubbing tiles, you'll be able to try out a new hobby, see your family, or hang out with your friends. Here at Miraculous Maids, we want you to be able to focus on more important, enjoyable things in life. 
Recurring house cleaning services through Miraculous Maids will give you the chance to have extra time in your busy life.
6. You'll always be prepared for hosting events or guests.
Surprise visit from the in-laws? Friends from out of town dropping by unexpectedly? Need to babysit for a friend with no notice? No worries – your house will already be ready! 
One of the things that we regularly hear from our recurring house cleaning clients is that they love that they don't have to do a huge deep cleaning to prepare for events or guests. Also, if there are unexpected guests or events, they're not overwhelmed by the stress of preparing for them! 
Gone are the days of dropping everything to deep clean your home from top to bottom the day before a birthday party or dinner party. Instead, it will be as easy as asking your maid to come the day before or quickly tidying because they came recently. 
Also, you'll be able to spontaneously host friends, families, and other loved ones without any notice because you won't be stressing about the unwashed floors or grimy bathrooms.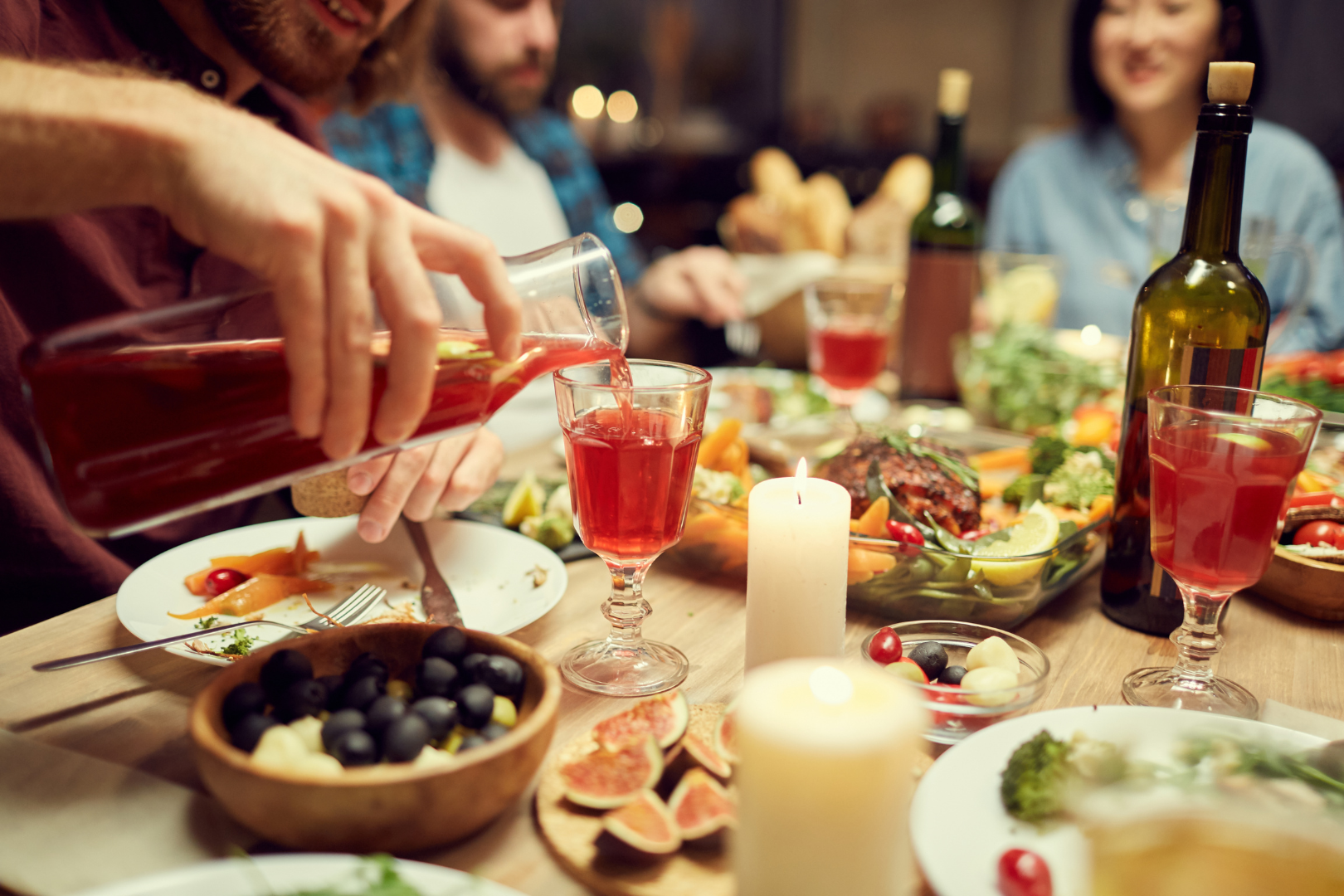 7. Recurring cleaning increases the lifespan of your home.
Your floors, walls, windows, bathrooms, kitchens, and more will thank you in the long run for regular cleanings. So will your bank account! Regular house cleaning services will mean that the integrity and quality of parts of your home will last significantly longer. 
Debris on windows and floors can begin to break them down, mold and mildew can build up in bathrooms and kitchens, and grime and dirt can ruin a paint job on your walls. Fixing or replacing these issues caused by lack of regular cleaning can be incredibly costly. 
Rather than ignoring cleaning tasks that are going to slowly cost you more and more, getting recurring house cleaning services is the way to go. Your home's lifespan will be largely extended AND you'll get to experience the other nine benefits that we chatted about today as well.
8. You'll be able to avoid or reduce health & safety risks.
Things that can occur in your home if it isn't cleaned regularly: increased allergens such as dust, mold, and mildew, bug and pest infestations, and more. 
Things that can curb or entirely eradicate the chances of these things happening: recurring house cleaning services from Miraculous Maids.
Enough said.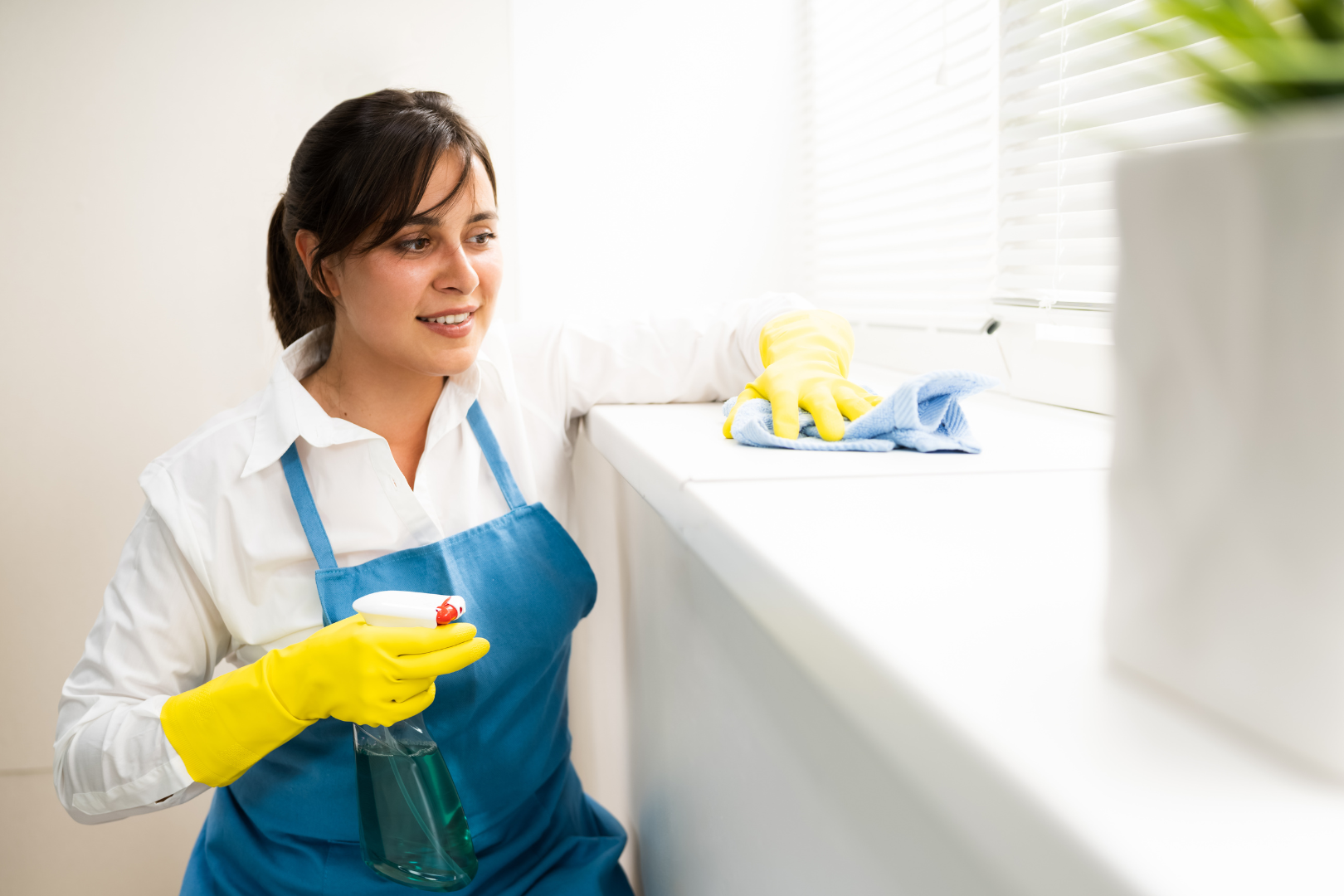 9. Professional house cleaners provide a high level of cleaning expertise.
Have you ever wondered how professional house cleaners make a living cleaning houses? It's because they're really, really good at cleaning. 
Professional cleaners know what they're doing and have tried and tested techniques and processes that mean that they can get your home sparkling clean. As the professional cleaners from Miraculous Maids clean homes day in and day out, they gain more and more cleaning knowledge and expertise. 
They therefore have the ability to clean incredibly thoroughly in an efficient amount of time. That isn't something that the average person can say. If you want your home incredibly clean in a reasonable amount of time, recurring house cleaning services are definitely the right choice for you.
10. You'll have less stress and pressure in your life.
Don't worry, be happy! Recurring house cleaning services from Miraculous Maids will let you worry less and be happy more. The stress and pressure of keeping your house spic and span while also doing all of the other important things in your life will be gone in an instant. 
Call 780-702-5387 to reduce stress and pressure in your life and enjoy these nine other great benefits of recurring house cleaning services!